2020
Creative Grants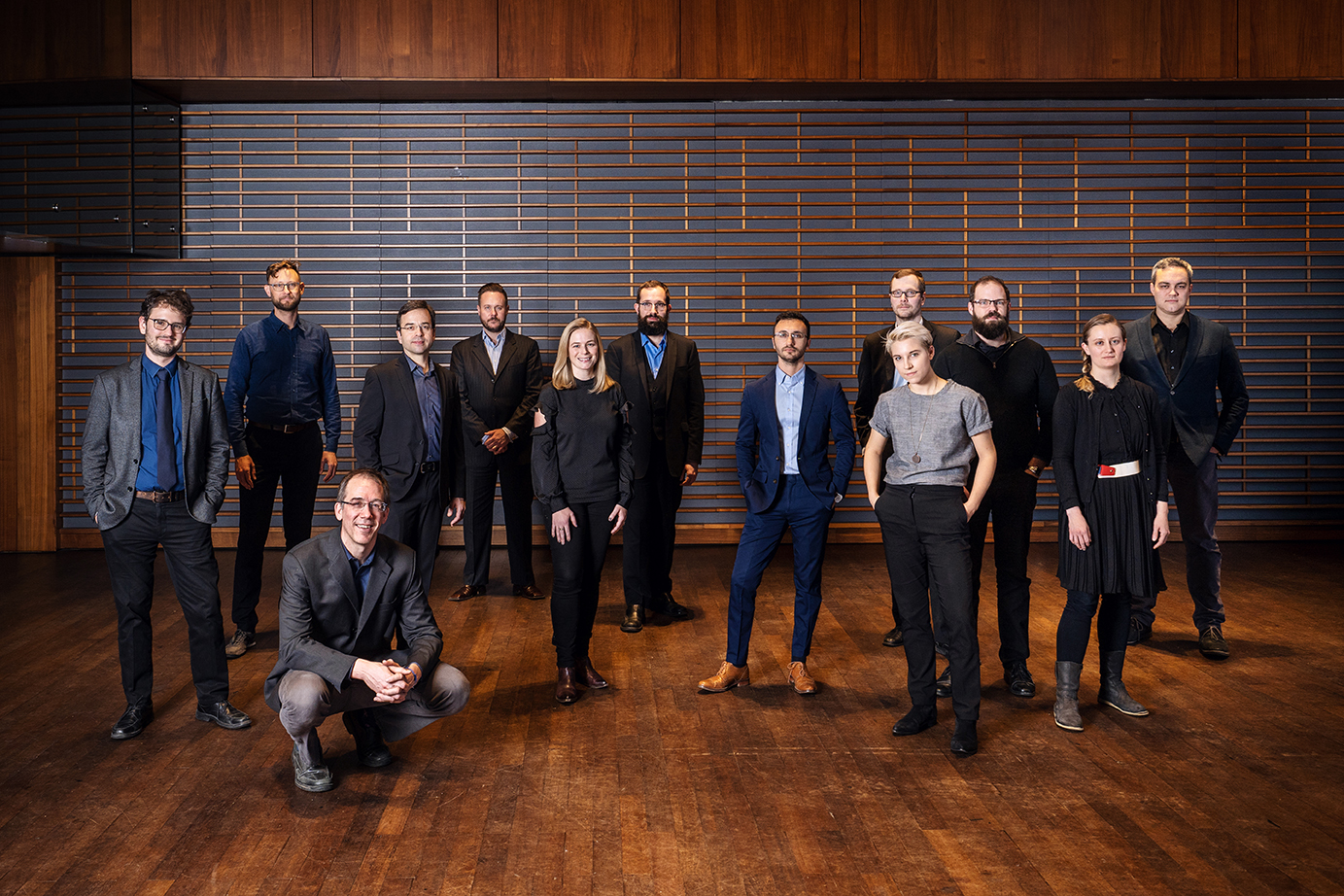 Grossman Ensemble – Frédéric Durieux – Chicago Center for Contemporary Composition at the University of Chicago (CCCC)
Grossman Ensemble Spring 2021 Workshops & Concert
New Commission to Frédéric Durieux (FR) by the Grossman Ensemble (US) which will be conducted by Vimbayi Kaziboni (US)
French Composer Frédéric Durieux has been invited by the Grossman Ensemble and the Chicago Center for Contemporary Composition at the University of Chicago, to collaborate on a concert cycle and create a new work for this ensemble that will be performed at the Logan Center for the Arts (to be conducted by Vimbayi Kaziboni) . Over the course of short residencies, he will present his work to students and fellow composers as part of seminars or workshops.
---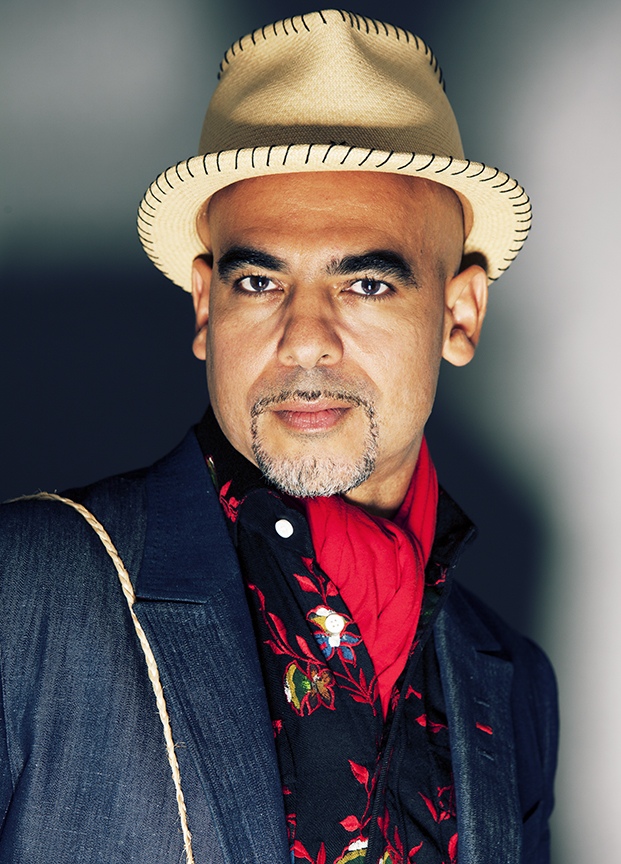 Jacques Schwarz-Bart
Soné Ka-La 2
New creation by Jacques Schwarz-Bart (US-FR) with Malika Tirolien (Canada), Sonny Troupé (FR), Gregory Privat (FR); Reggie Washington (US); and Arnaud Dolmen (FR)
The project is for saxophonist Jacques Schwarz-Bart to record and tour his album "Soné Ka-La 2", as well as spark various educational projects. Residencies will take place in Porquerolles Jazz Fest, Okayama Jazz Fest, PapJazz, Berklee College of Music in Boston, and clinics in Paris, Bordeaux, and Miami. Sone Ka La 2 Odyssey's main innovation is to fuse the singing and the saxophone into one voice, carrying the melodies, might they be tumultuous, angular, mysterious or serene.
---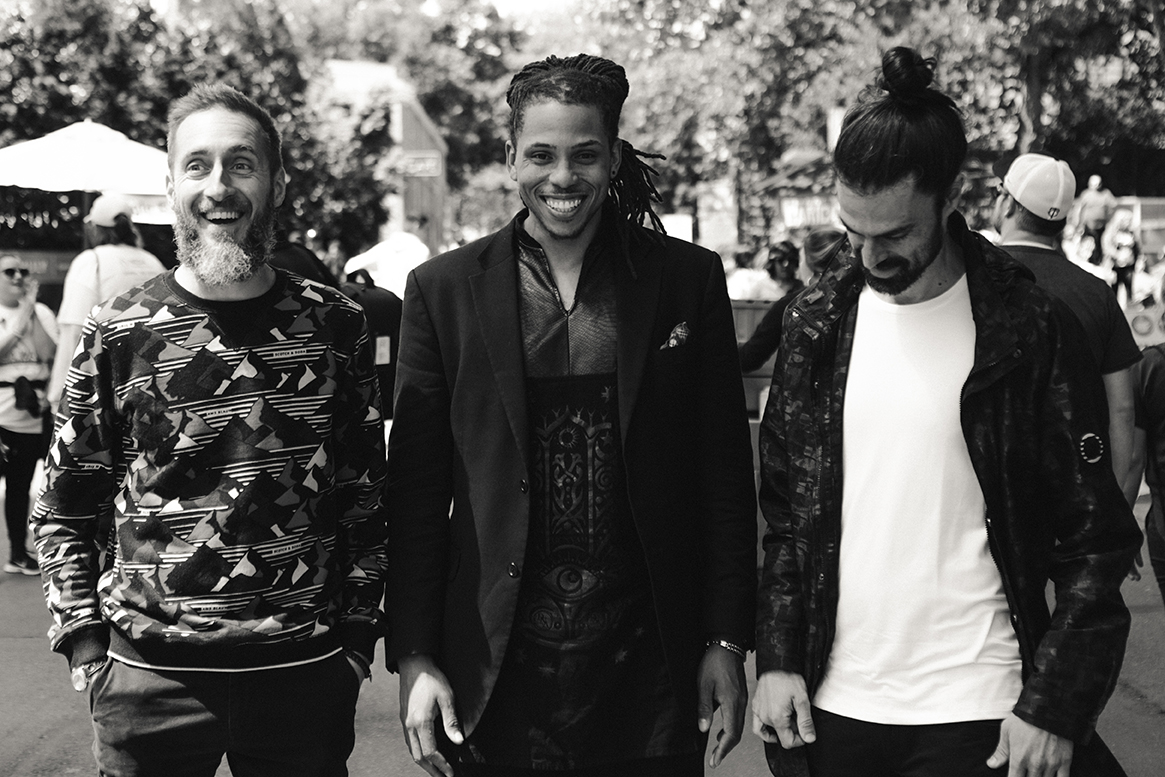 Christophe Panzani – THIEFS
THIEFS — Survivalism
New Creation by Christophe Panzani (FR) and Keith Witty (US), with David Frazier Jr. (US); Edgar Sekloka (FR); Guillermo E. Brown (US)
The project is to create and perform a new set of compositions that will, in turn, become THIEFS' third album, with conceptual basis "survival". Several of the 12 movements will involve lyrical contents : spoken word, rap, and singing. Creation in the fall-winter between New York City and Paris with concerts, recording in Paris in the spring.
---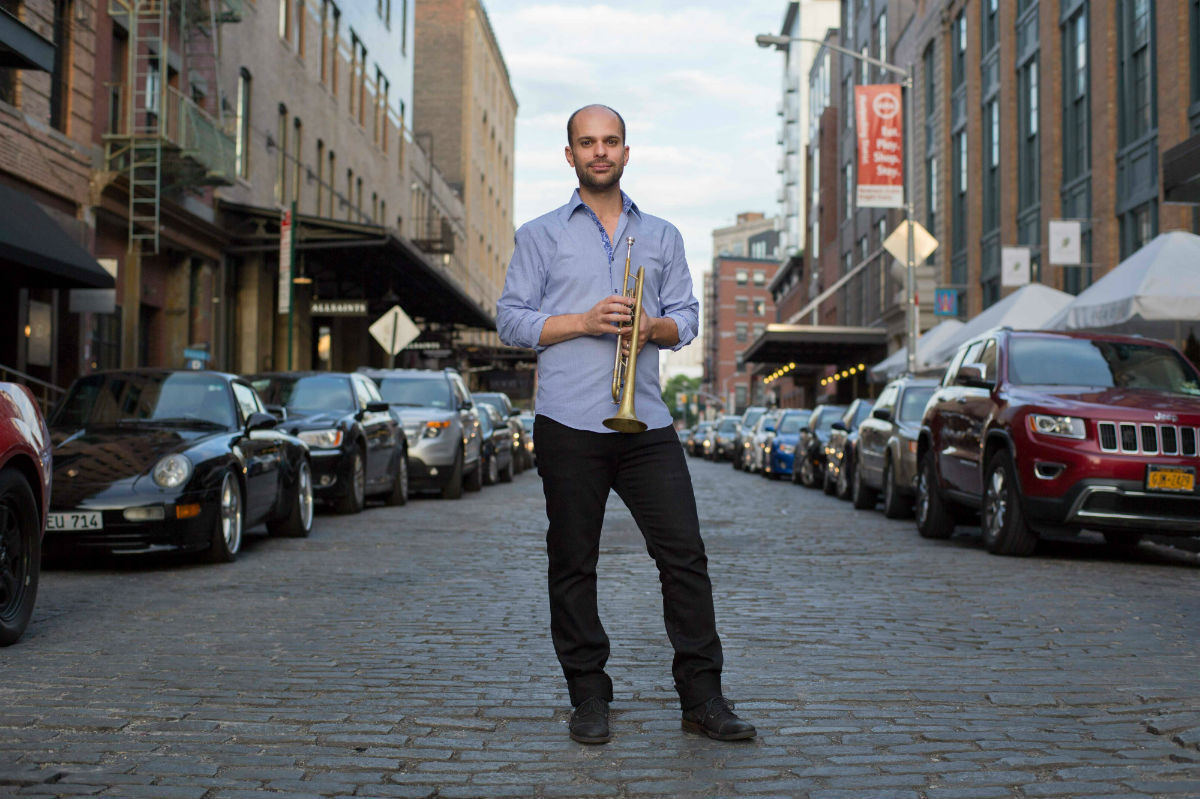 Lorenzo Bianchi-Hoesch & Amir ElSaffar – Pioneer Works
Inside Spaces
New creation by Lorenzo Bianchi-Hoesch (FR) and Amir ElSaffar (US)

For "Inside Spaces" project, trumpeter, santur player, vocalist and composer Amir ElSaffar joins with electronics performer and composer Lorenzo Bianchi-Hoesch in a new project exploring electro-acoustic spaces. The project is to have a short residency, work together, do a premiere, release an album and do a US and European tour.
---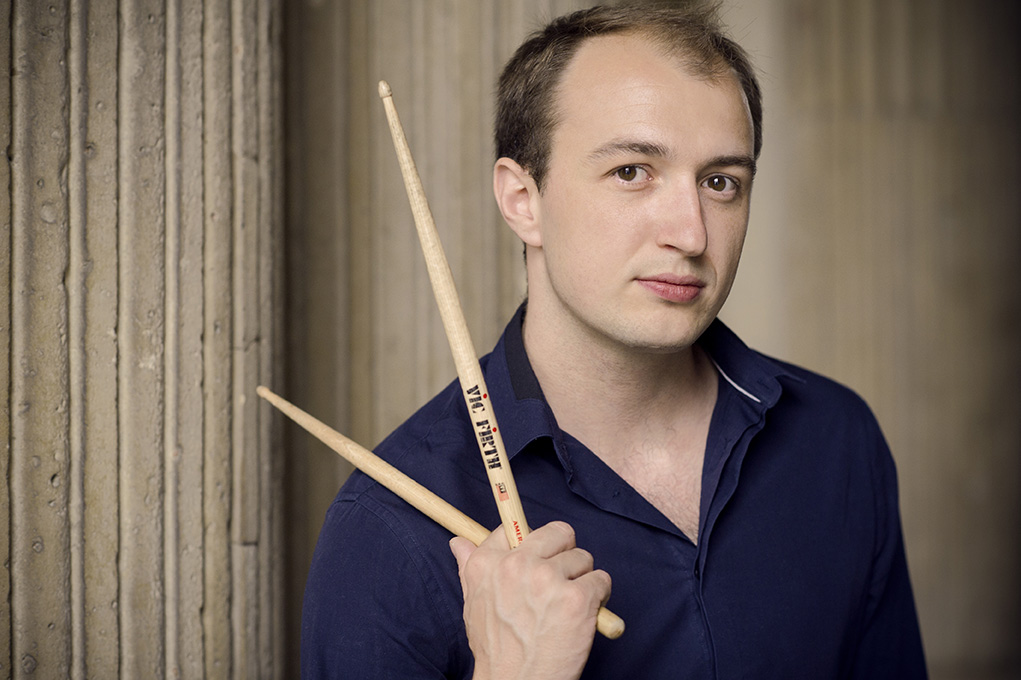 Raphael Pannier
Ami
New creation by Raphael Pannier (FR) with Miguel Zenon (US), Francois Moutin (US/FR); Giorgi Mikadze (US)

Raphael Pannier (drums) is planning to record in New York a new album of original compositions crossing genres between jazz and electronic music with Miguel Zenón on saxophone; François Moutin on upright bass; and Giorgi Mikadze on piano. Miguel Zenón will also be invited to Paris to give concerts and master classes.
---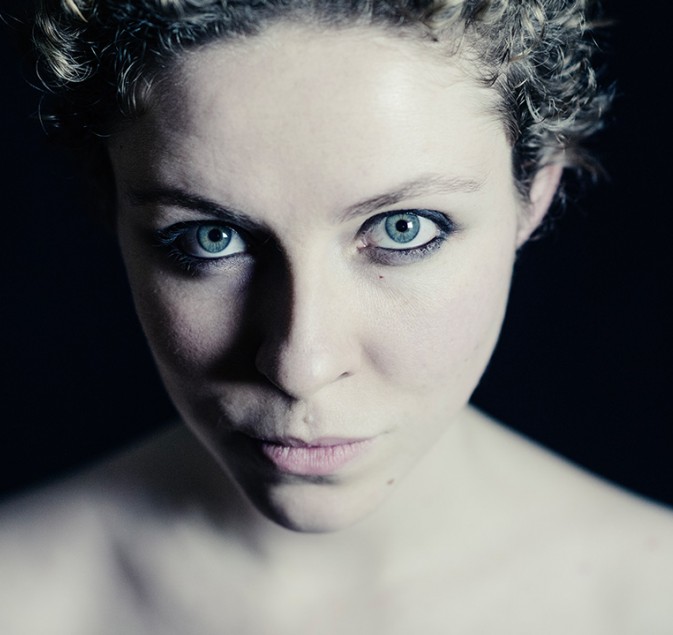 Laura Perrudin
Ant H
New creation by Laura Perrudin (FR) and Fabian Almazan (US)

"Ant H" is about the meeting of Laura Perrudin (electric chromatic harp, voice, electronics) and Fabian Almazan (piano, electronics), both obsessed with harmony, sound material and nature's soundscapes. Both being influenced by a wide area of musical heritages, from the rhythmic and harmonic open-mindedness of jazz to the production precision of experimental pop and electronic music, their meeting sounded like an evidence.
---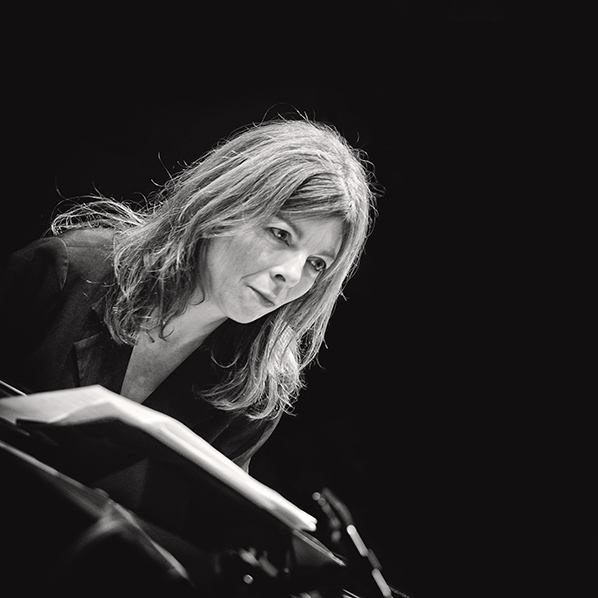 The Bridge #2.05
Untitled
New creation by Sophie Agnel (FR); Ben Lamar Gay (US); Pascal Niggenkemper (FR); Samuel Pluta (US)
The Bridge, a transatlantic network for jazz and creative music between France and Chicago, will present a new collaboration between Sophie Agnel (piano), Ben Lamar Gay (cornet, electronics), Pascal Niggenkemper (double bass) and Samuel Pluta (laptop, programs) through two mini-residences, concerts, and a tour. This collective project, first initiated by Sophie Agnel, will use improvisation to explore musical territories that further blur the lines between acoustic and electronic, tradition and modernity.
Residency Grants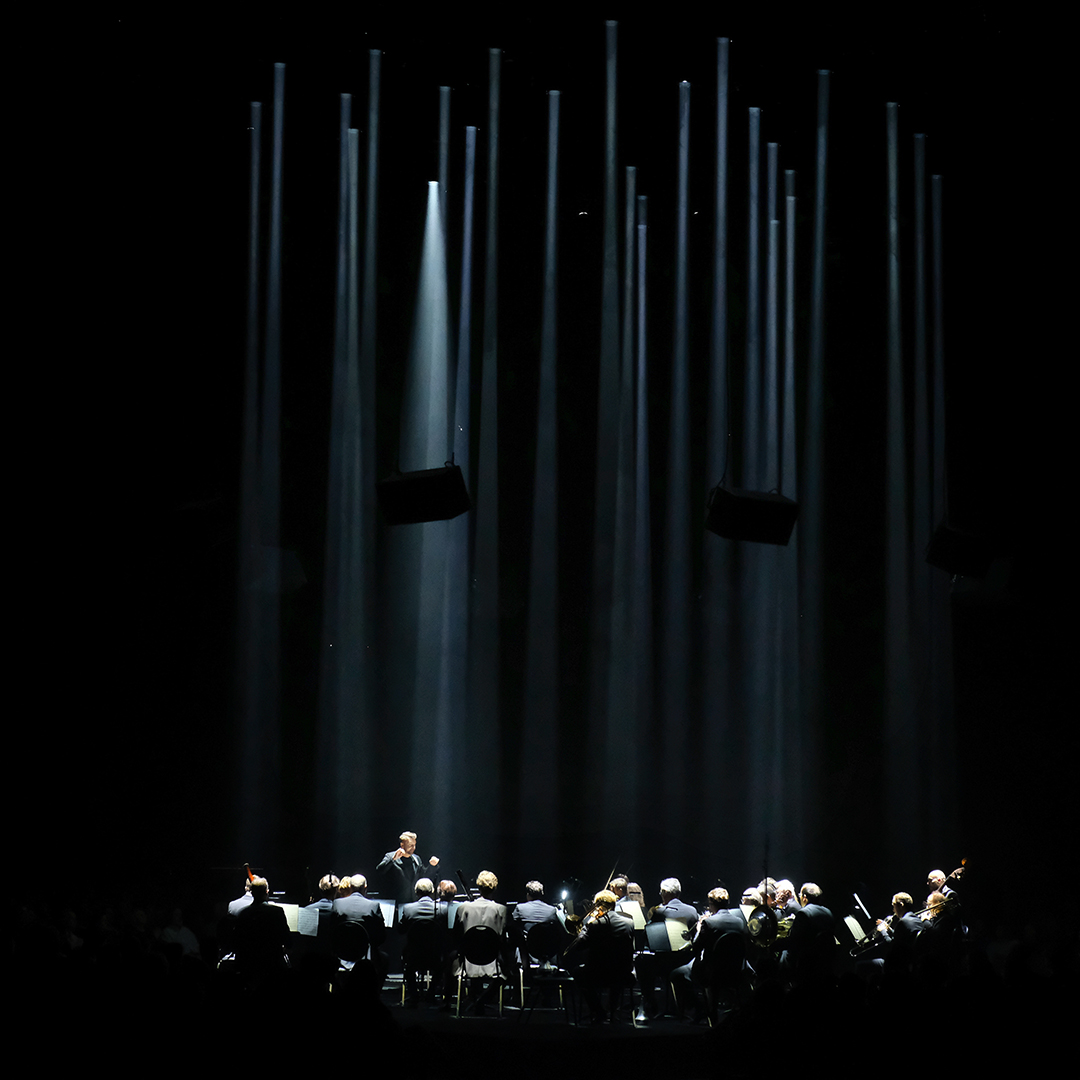 Boston Conservatory at Berklee
Residency of Ensemble Intercontemporain's members Jens McManama (US); John Stulz (US); Emmanuelle Ophele (FR); Samuel Favre (FR) and Sebastien Vichard (FR)

Members of the Ensemble Intercontemporain (EIC) have been invited for a short residency at Boston Conservatory at Berklee (BCB). Planned activities are new music concerts, masterclasses, a recorded reading session of student composer works, coaching sessions, panel discussions, and workshops with composers and performance students.
---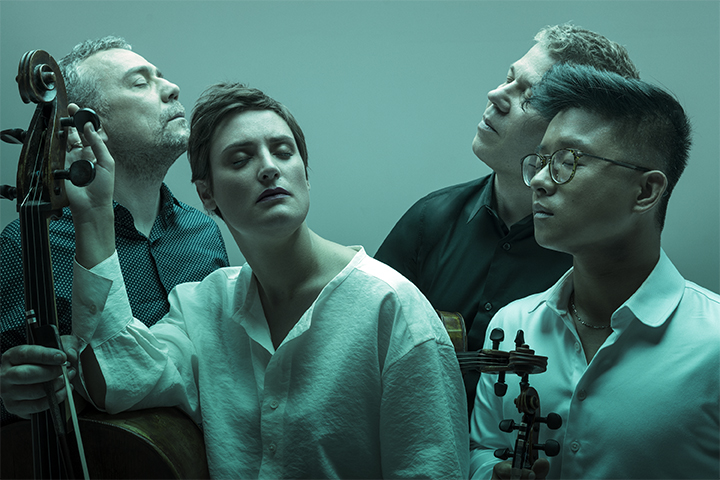 Quatuor Diotima

Residency of Quatuor Diotima: Yun-Peng Zhao (FR); Constance Ronzatti (FR); Franck Chevalier (FR); Pierre Morlet (FR)

Quatuor Diotima has been invited to serve as the 2021-2022 Don Michael Randel Ensemble in Residence at The University of Chicago. During short residencies, the quartet will engage with students and faculty, visiting classrooms, leading masterclasses, and working with composition students. Additionally, they will give public performances, participate in discussions, and take part in a lecture demonstration.
---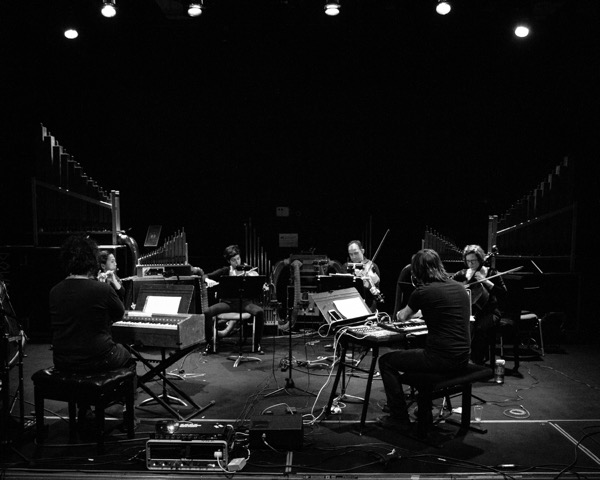 HANATSUmiroir

Residency of Ensemble HANATSUmiroir: Laurent Camatte (FR); Elsa Dorbath (Swiss); Clara Levy (FR); Olivier Maurel (FR); Ayako Okubo (FR)

French ensemble HANATSUmiroir has been invited to the State University of New York at Buffalo, for a residency at the Robert and Carol Morris Center for 21st Century Music. The residency will feature masterclasses, as well as workshops and public performances involving the creation of the works of students composers and HANATSUmiroir.
---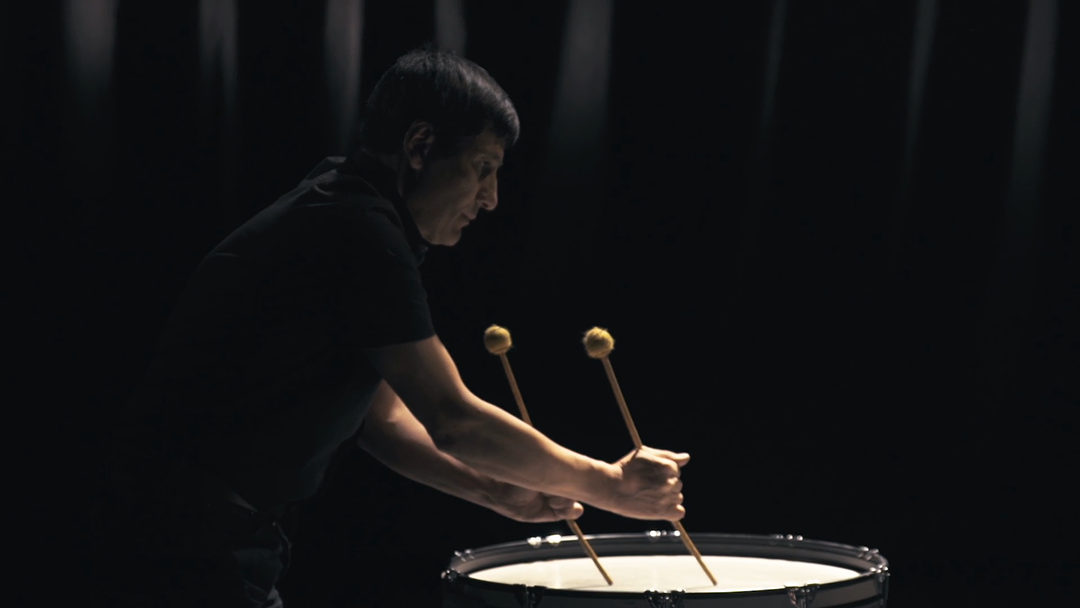 Lê Quan Ninh – Nameless Sound

Residency of Lê Quan Ninh (FR) with the Nameless Sound Large Ensemble (US)

French percussionist, Lê Quan Ninh, in collaboration with Nameless Sound, will assemble and rehearse an ensemble comprised of a diverse set of improvisers from Houston, Texas. The primary goal of Lê Quan Ninh's Houston residency is to foster the development of new approaches to working collaboratively at the intersection of composed music and free improvisation. The ensemble will also explore two new pieces (commissioned by Nameless Sound) in Lê Quan's Blocs d'Incidence series, to be performed in the United States for the first time.
---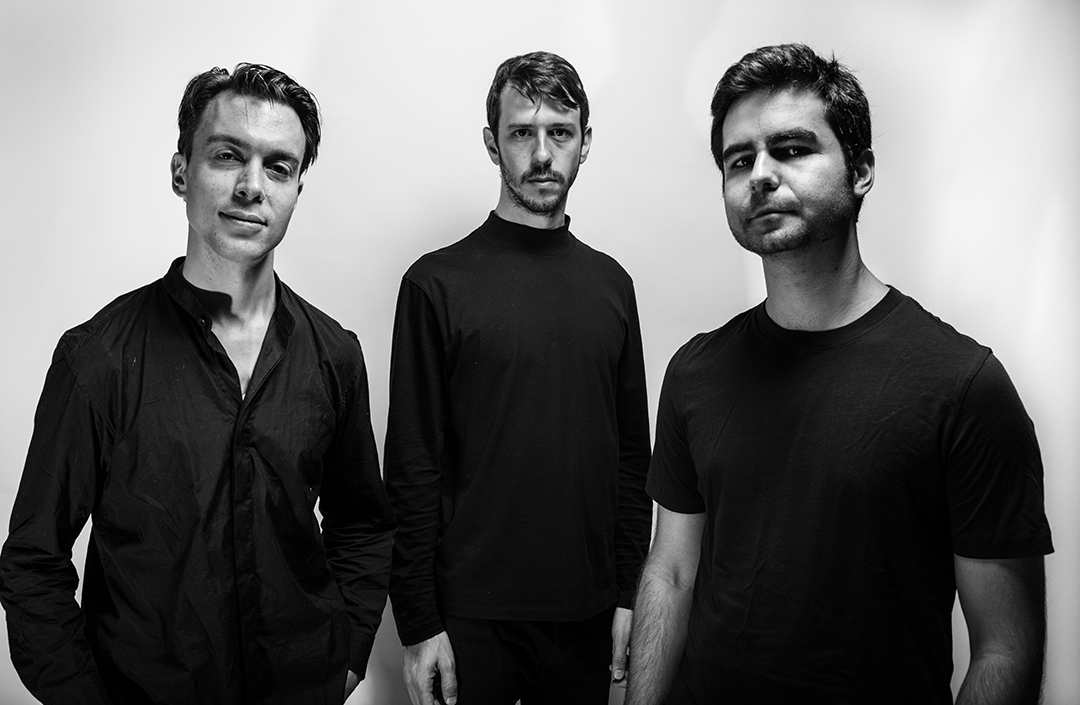 Richard Sears

Residency of Richard Sears (US); Martin Nevin (US); Guilhem Flouzat (FR); Clément Edouard (FR); Isabel Sorling (FR); Guillaume Cousin (FR)

A Flutter Along The Nerves" is a performance and installation bringing together the jazz trio Constant Stranger (Richard Sears, Martin Nevin and Guilhem Flouzat), electronic composer Clément Edouard, and singer Isabel Sorling, with the help of plastic artist Guillaume Cousin, around the writings of Alice Munro. After a first residence of Richards Sears at La Cité des Arts In Paris, the artists will be in residency at the Renaissance Arts Academy in Los Angeles.
Touring Grants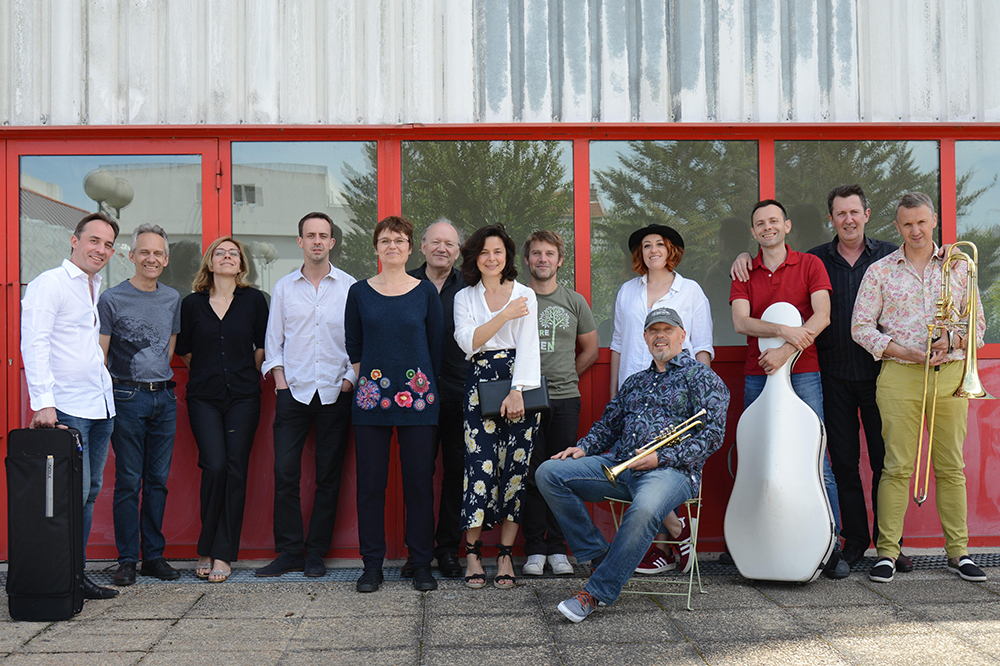 Ensemble Court-circuit

US tour by Ensemble Court-circuit (FR) with Ensemble ECCE (US) and conducted by Jean Deroyer (FR)
The project is a new American tour for French Ensemble Court-circuit and American Ensemble Ecce. The ensembles will work together on pieces in large instrumentation by French and American composers conducted by Jean Deroyer, and will give them in concert at Clark University, Boston, Tufts University, etc. Court-circuit will then be hosted at the University of Buffalo and Tufts University before pursuing its tour in Canada.
---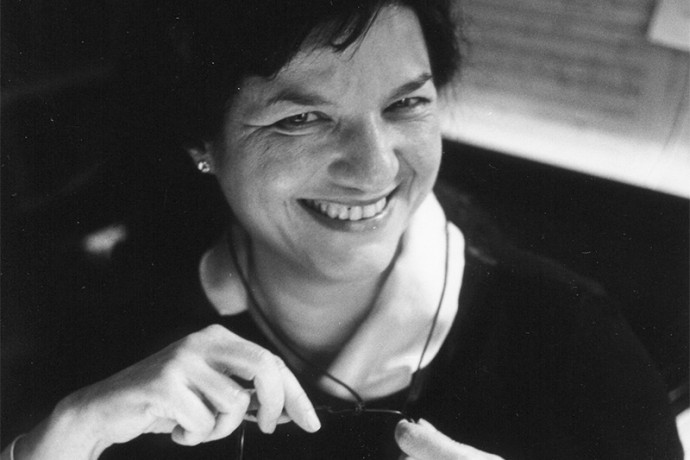 ISSUE Project Room
Touring of composer Pascale Criton (FR)
The Sounding Limits tour will offer an unprecedented opportunity for audiences in New York and Chicago to engage with the pioneering work of French composer Pascale Criton. Across three public performances, ISSUE Project Room (New York) and Constellation (Chicago) will present the East Coast and Midwestern premieres of Criton's compositions for violin and cello tuned to 1/16th of a tone. These performances will be complemented by lectures at Columbia University and The University of Chicago.
---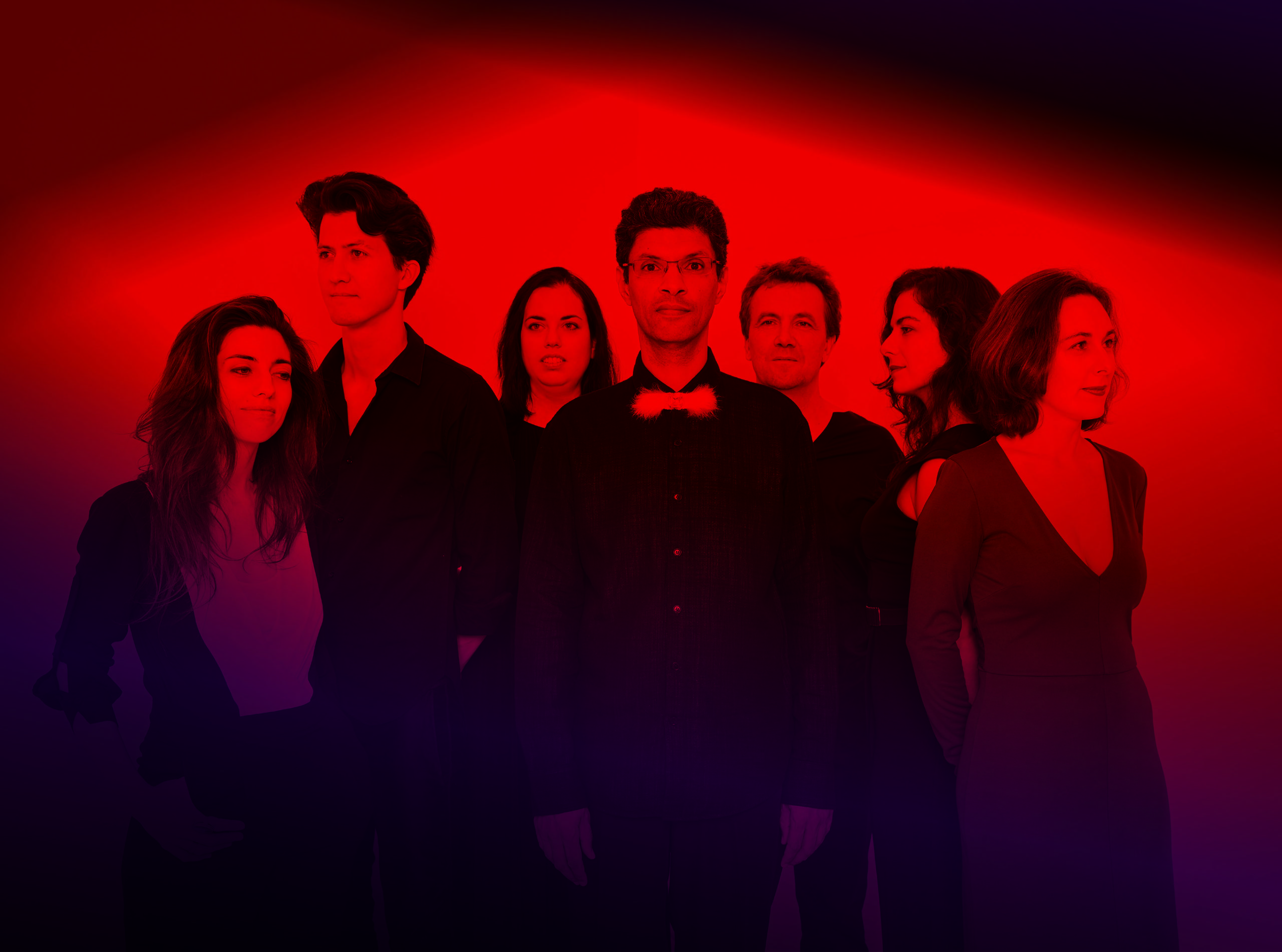 Ensemble Variances
Tour by Ensemble Variances directed by composer Thierry Pécou (FR) : Anne Cartel (FR), Carjez Gerretsen (NETHERLANDS); Cecilia Bercovich (SPAIN); David Louwerse (FR), Benedict Ziervogel (AUSTRIA); Marie Vermeulin (FR); Pierre Bibault (FR)

Fourth North American tour by Ensemble Variances. The eight-member ensemble directed by composer Thierry Pécou will present concerts, a residency, and outreach programs at the Detroit Institute of Arts (Michigan), Chapman University (Los Angeles), Jacaranda Music (Santa Monica), Music on Main (Vancouver), Bourgie Hall (Montréal) and Phillips Collection (Washington DC). The tour offers three programs featuring music by Pécou, Mâche, JL Adams, Messiaen, Vivier, and Marc Patch on ecological themes.
---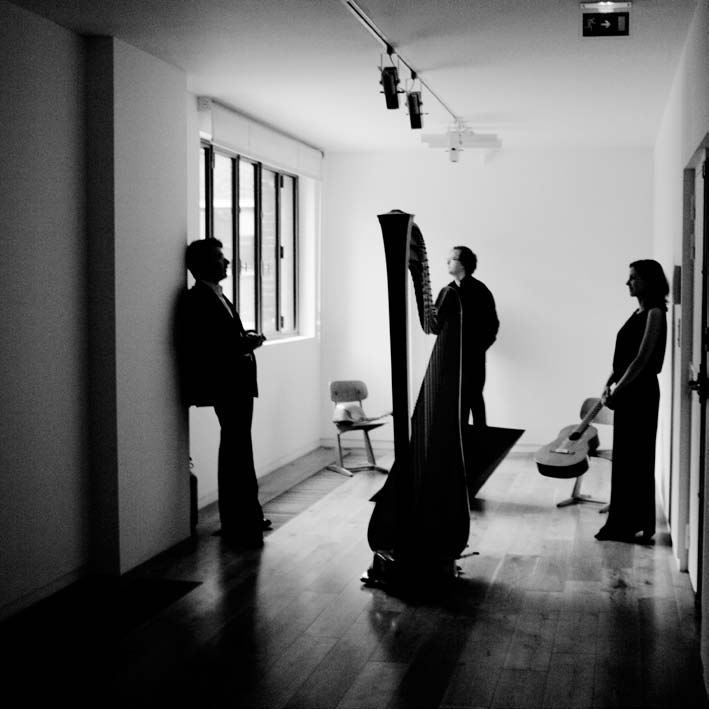 TrioPolycordes

US tour by TrioPolycordes: Florentino Calvo (FR), Jean-Marc Zvellenreuther (FR); Sandrine Chatron (Netherlands)
This tour project follows from the TrioPolycordes' premier of a piece by American composer David Lipten in Argenteuil in January 2020. Following this musical exchange, the ensemble will continue this collaboration with a tour in the US.
---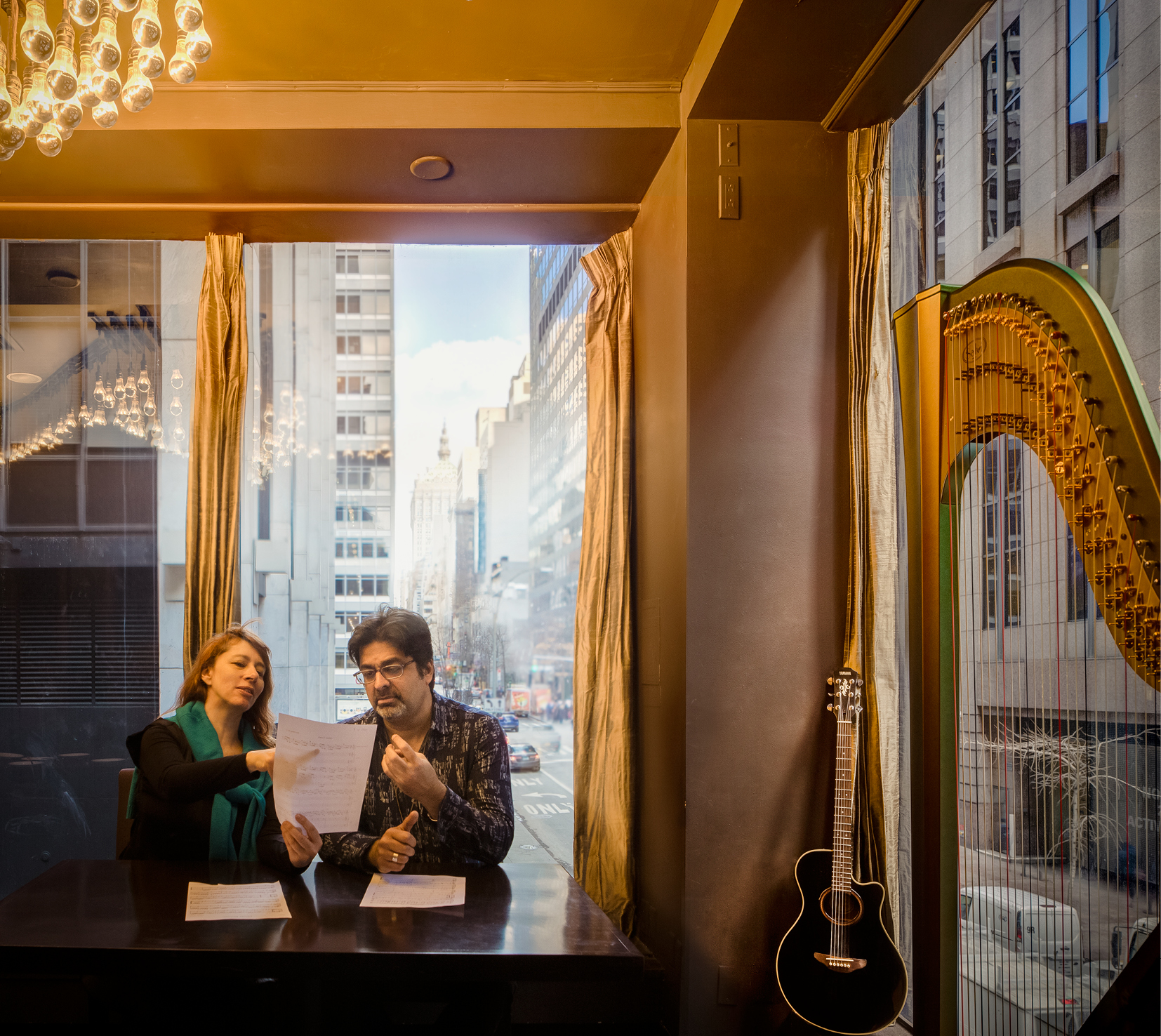 Isabelle Olivier

US tour by Isabelle Olivier (FR); Rez Abbasi (US); David Paycha (FR); Prabhu Edouard (FR); Emie Adams (US)

OASIS (Olivier Abbasi Sound In Sound) was formed by French harpist and composer Isabelle Olivier and Pakistan-American jazz guitarist and composer Rez Abbasi. It has received an exceptional welcome in Paris, Guyancourt, New York, Chicago, Washington DC. A new tour is now planned on both sides of the Atlantic with local musicians.
---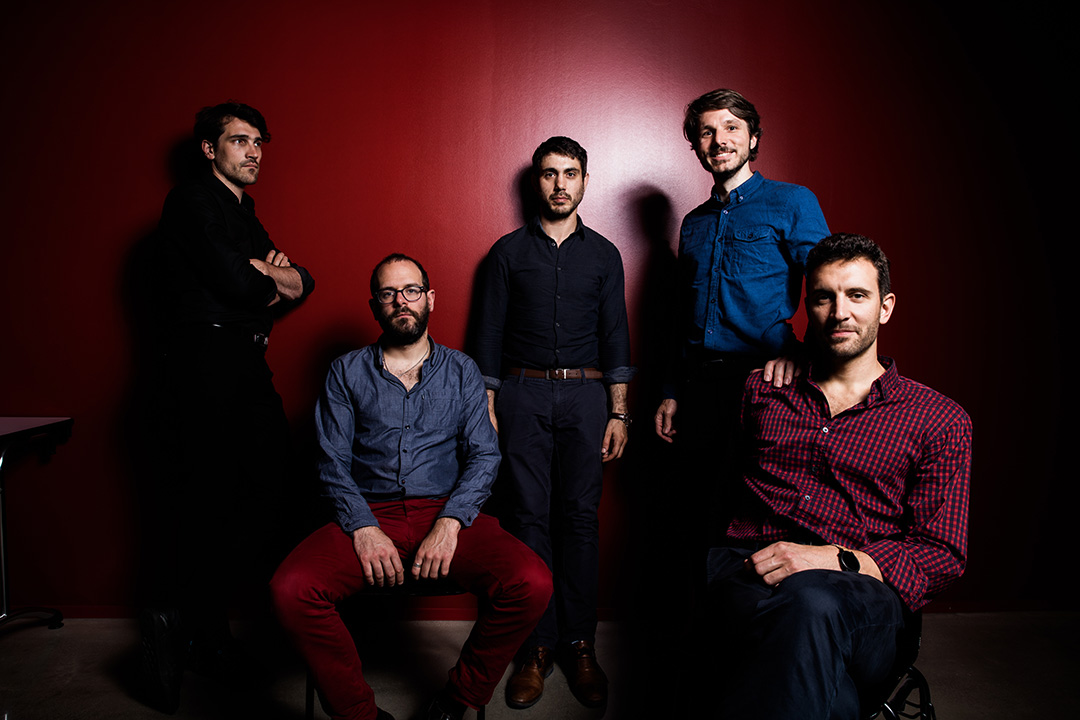 OZMA
Tour by Ensemble Ozma: Stéphane Scharlé (FR); Édouard Séro-Guillaume (FR); Julien Soro (FR); Tam de Villiers (FR); Guillaume Nuss (FR)

OZMA's first US tour will be focused on quintet's OZMA new repertoire and 7th album "Hyperlapse". Film-concerts and workshops will also be offered for different audiences such as universities and music schools.
---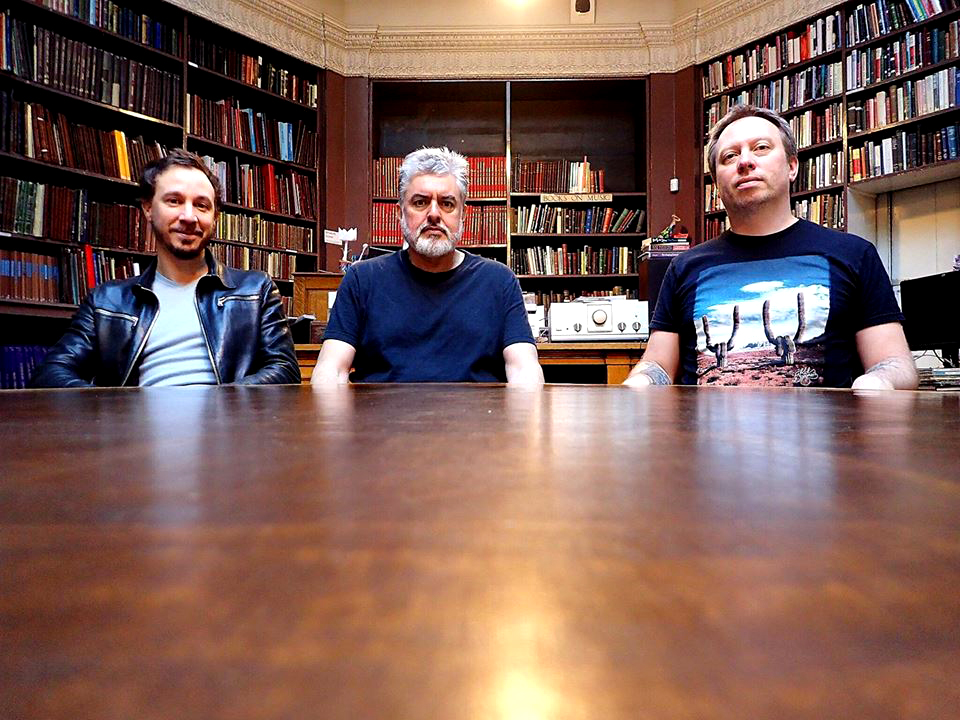 Richard Bonnet
US Tour by Trio Richard Bonnet (FR); Tony Malaby (US) and Sylvain Darrifourcq (FR)

New American tour of Trio Richard Bonnet (guitar and composing), Tony Malaby (saxophones and composing) and Sylvain Darrifourcq (drums and composing). Born in 2018, the trio wanted to create a group based on improvisation to compose organic music inspired from "Nature writing". In addition to the concerts, they will perform for a film-concert and a masterclass at the University of Indiana in Bloomington, IN.
---
2019
Creative Grants
SELEBEYONE
New creation by Steve Lehman (USA); Matthieu Lasserre (FR); Kyle Austin (USA); Bamar Ndoye (FR)
American musicians Steve Lehman, Kyle Austin will collaborate with French musicians Matthieu Lasserre and Bamar Ndoye on a new creation combining modern jazz, experimental hip hop, French spectral music and electronics.
BOSTON SYMPHONY ORCHESTRA
New commission to Betsy Jolas (FR-USA)
The Boston Symphony Orchestra has commissioned French composer Betsy Jolas to write a new piece, and perform from Nov 1-12, 2019 at the Symphony Hall in Boston. The composer will also lead a series of masterclasses at the New England Conservatory.
YACINE BOULARES
New commission to Yacine Boularès (FR-USA), Nasheet Waits (USA); Maxime Sanchez (FR); Simon Tailleu (FR)
Joe's Pub – Public Theater has commissioned Yacine Boularès to create a new album, exploring the connection between Tunisia and its Sub-Saharan African heritage. Entitled IFRIQIYA, the project will unfold in three phases: research, documentation and composition; recording; and live performances.
ENSEMBLE L'ITINERAIRE
Co-creation with ICE Ensemble (USA)
Ensemble L'Itinéraire and ICE Ensemble will combine resources and artistic experience to develop and present new works by French composer Franck Bedrossian and American icon George Lewis.
WAVEFIELD ENSEMBLE
New commission to Karl Naegelen (FR)
Wavefield Ensemble has commissioned French composer Karl Naegelen for a two-part project in New York City. Concerts will be performed in various venues to highlight the composer's work. The ensemble will also perform pieces by French composer Raphaëlle Biston.
THE BRIDGE
New creation by Raymond Boni (FR), Mai Sugimoto (USA), Kent Kessler (USA), Paul Rogers (UK)
For the new chapter of The Bridge, Raymond Boni invited musicians to explore the possibilities of an ensemble with no drums, all of them representing radical different artistic personalities. The musician will travel to Chicago and the Midwest to develop this project.
CLOTILDE RULLAUD AND CHRIS MCCARTHY
New creation by Clotilde Rullaud (FR) and Chris McCarthy (USA)
French vocalist Clotilde Rullaud will work with Chris McCarthy during a residency at the Cell to create a new project "Pieces of Songs". Inspired by female poet Diane Di Prima, they will develop a shared repertoire in French and English.
PATRICK ZIMMERLI & THOMAS ENHCO
New creation by Patrick Zimmerli (USA) and Thomas Enhco (FR), with Quatuor Morphing (FR), Reuben Rogers (USA), Eric Harland (USA)
Patrick Zimmerli and Thomas Enhco will work with French classical saxophone Quatuor Morphing, American jazz bassist Reuben Rogers, and drummer Eric Harland, for a cross-cultural creation named Messages. This project will be presented in New York in May 2020.
EMILIE LESBROS & RAFAELLE RINAUDO
New creation by Emilie Lesbros (FR-USA) and Rafaëlle Rinaudo (FR)
Emilie Lesbros and Rafaëlle Rinaudo will collaborate during a two-week residency in Marseille at AMI Studio (Marseille Innovative Music Association). They will create a new repertoire and record an album. They will then go to New York for a second residency and a concert at Spectrum.
Touring Grants
ENSEMBLE INTERCONTEMPORAIN
Series of performances in California
Ensemble intercontemporain will perform a series of five concerts in June 2020 in California (festival to be announced). The ensemble will play creative programs combining existing and new pieces of its repertoire.
ENSEMBLE LINEA
ECCE Ensemble & Linea in New England
ECCE ensemble has invited Ensemble Linea for a tour including performances at Clark University (Worcester), Brandeis University (Waltham) and the Boston Athenaeum (Boston) in April 2020. The concerts will feature the music of Erin Gee and Yu-Hui Chang, two leading female composers in the U.S.
ANNABELLE PLAYE
U.S. Tour
Annabelle Playe will perform her latest album, GEYSER, on a solo tour in Washington DC, New York, Memphis and more in November 2019.
ENSEMBLE IRE
Series of performances and masterclasses in Los Angeles and Chicago
Ensemble IRE will be performing in universities in the region of Los Angeles and Chicago in May 2020. The ensemble will also interact with students in workshops focused on electronic music
MONDAY EVENING SERIES
Series of performances in Los Angeles – Éliane Radigue: Leap into the Void
Monday Evening Concerts (MEC) will present a series of performances in Los Angeles with Eliane Radigue, based on her new works. Complementary activities will be organized, including educational workshops. Accompanying artists will be Carol Robinson, Hélène Breschand, and Louis-Michel Marion.
ILLEGAL CROWNS
U.S. Tour
The collective quartet Illegal Crowns brings together the NYC-based trio of guitarist Mary Halvorson, drummer Tomas Fujiwara, and cornetist Taylor Ho Bynum with the French pianist Benoît Delbecq. They will be touring in June 2020 in New York, Boston, Chicago, and Pittsburg.
BAY CHAMBER CONCERTS – MELANIE GENIN
Original works for harp
The program, with pieces by Christian Dachez and Pauline Kim Harris will be performed by French harpist Mélanie Genin. It will focus on the presentation of two works for harp and string ensemble.
THE JAZZ GALLERY – REVERSO
U.S. Tour
The chamber jazz ensemble Reverso, featuring French pianist Frank Woeste and cellist Vincent Courtois, will release a new album in 2020, followed by a tour in Denver, New York, Philadelphia and more.
Residency Grants
SAMY THIEBAULT
Residency project in Miami (FL)
Samy Thiebault will be working in Miami in September to create the second chapter of his Caribbean Stories with American musicians including Dafnis Prieto, Brian Lynch, and Cuban musicians Manuel Valera and Yunior Terry Cabrera.
NOORG – LOIC GUENIN
Residency project in Atlanta (GA)
French electroacoustic duo NOORG (Loïc Guenin and Eric Bouchard) will work at Georgia Tech School of Music, as part of the 2019 France-Atlanta festival. Activities include workshops and collaborative performances with students; free outdoors performances; and public lectures about the group's electronic, improvisational, and graphic approaches to music making.
DEDE SAINT-PRIX
Residency project in New Orleans (LA)
New Orleans Jazz National Historical Park will be hosting artist Dédé Saint-Prix, and collaborator Bruce "Sunpie" Barnes who will work together on a new project exploring New Orleans jazz and its connection to Martinique and creole culture.
ALAIN BONARDI
Residency project in Irvine (CA)
Alain Bonardi will undertake a one-month residency at the University of California Irvine to develop a research and creation program in the field of mixed music, in partnership with the University's professors and students.