Creative Grants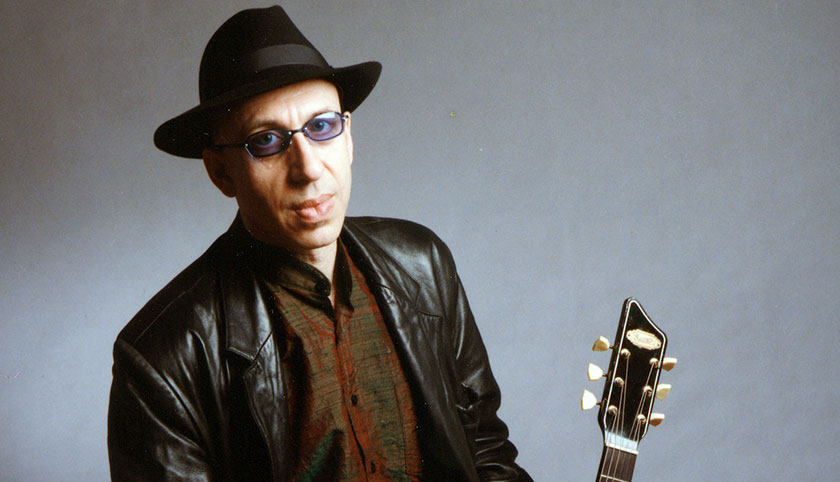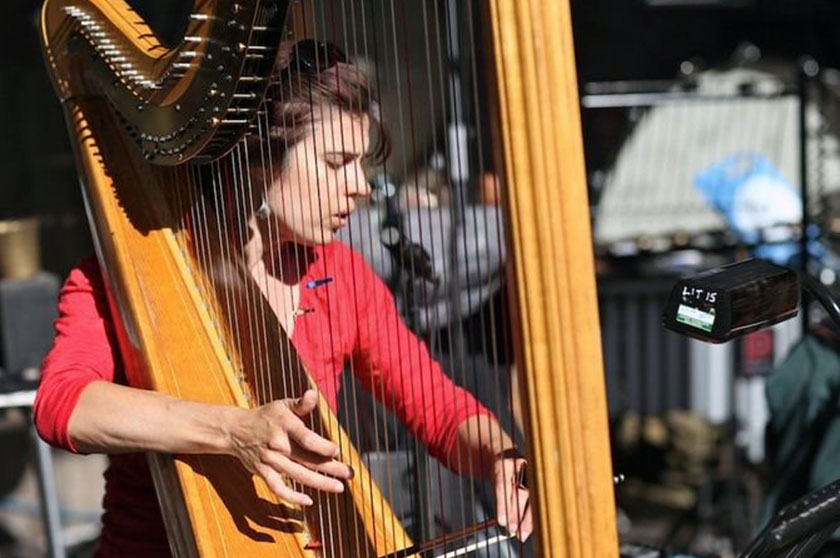 Chansons du Crépuscule
L'après-midi d'un Bot
New creation by Hélène Breschand (FR), Elliott Sharp (USA) accompanied by Floy Krouchi (FR) and Zafer Tawil (US)
New York, NY
June 1 – December 31, 2022
Extensio aims to promote and develop live music through the production, co-production and realization of works and events in the multidisciplinary artistic and cultural field ; the promotion and dissemination of these works; partition and disk editing ; and transmission of creation through educational actions.
The objective is to record an album of about ten new songs, of which they are currently finishing the writing of the texts; they will first record in France, in Paris, at the Campus studio, with Hélène Breschand, Floy Krouchi and Elliott Sharp, in June, then in NYC, to finalize the project with Zafer Tawil. At each meeting, public dates will be possible in public places, but without specific dates yet (projects in prisons, in particular).
---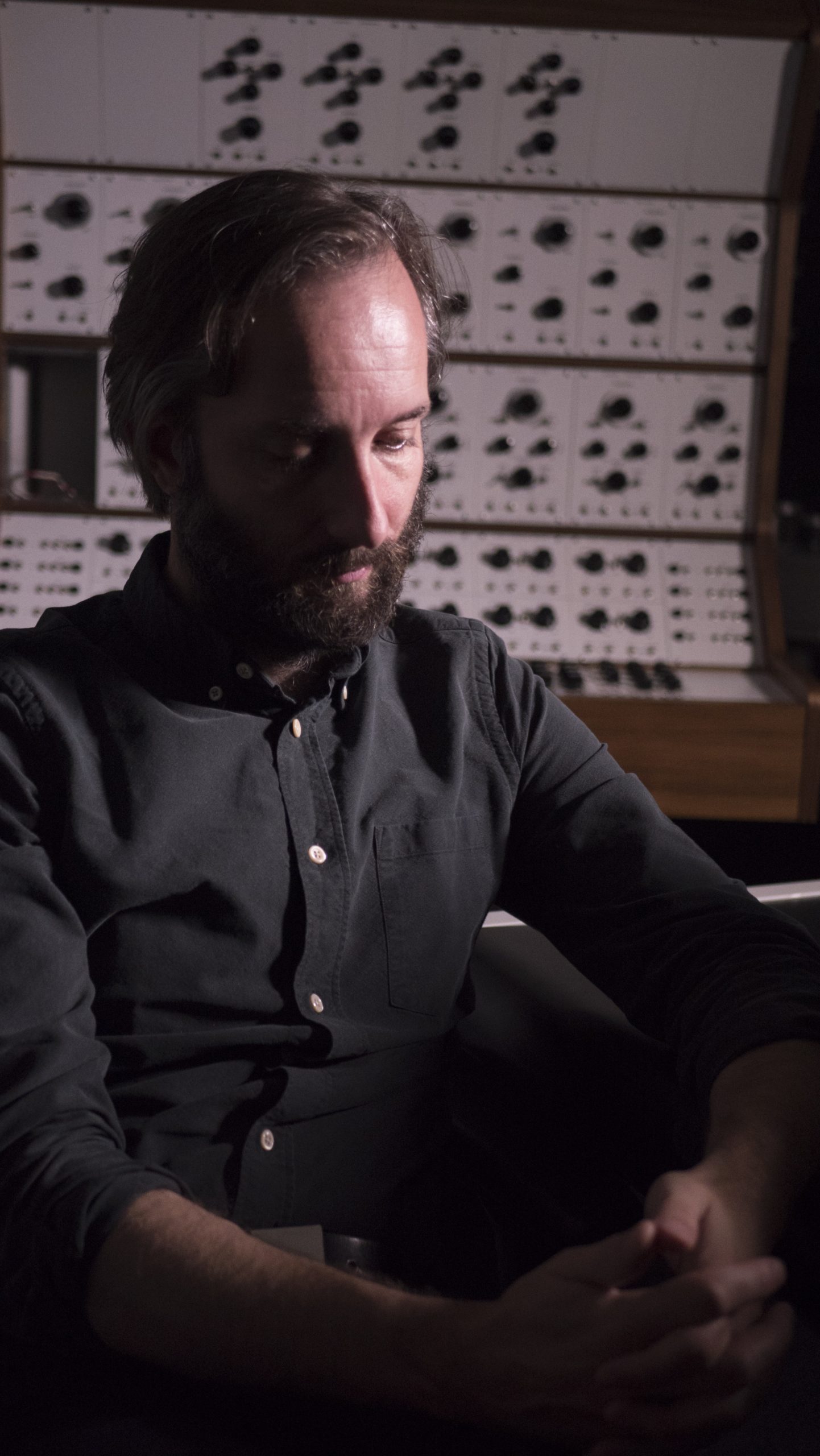 Epsilon Spires
Commissioning and Recording New Works in French Electroacoustic Music
New creation by François J. Bonnet (Stage Name: Kassel Jaeger) (FR) and Éliane Radigue, (FR).
Brattleboro, VT
April 1-30, 2023
Epsilon Spires is a nonprofit organization illuminating the relationships between creative arts, natural sciences, social justice, and sustainability using multimedia platforms. The organization was founded in 2019 to provide a community space for engaging in creative experimentation and critical thinking through innovative performances and events, community gatherings, educational workshops, and art installations. Epsilon Spires operates out of a renovated cathedral originally built in 1868 in the heart of the Downtown Historic District, and their name integrates their purpose with the physical environment of the space: in science, the term "Epsilon" can be understood as "pushing the envelope," and "Spires" references the church's iconic architecture.
During his residency, Bonnet will compose new music to perform at Epsilon Spires at the conclusion of his visit. This live performance will be recorded and released as an album in collaboration with a local record label, which will add to Bonnet's body of work and create documentation of his performance at Epsilon Spires that can continue to be heard around the world. Each album cover will be uniquely screen printed with a design by Bonnet in order to create albums that are themselves works of art. Through Bonnet's residency, Epsilon Spires endeavors to spark cultural exchange between Brattleboro and France, as well as illuminate French contributions to sonic exploration.
---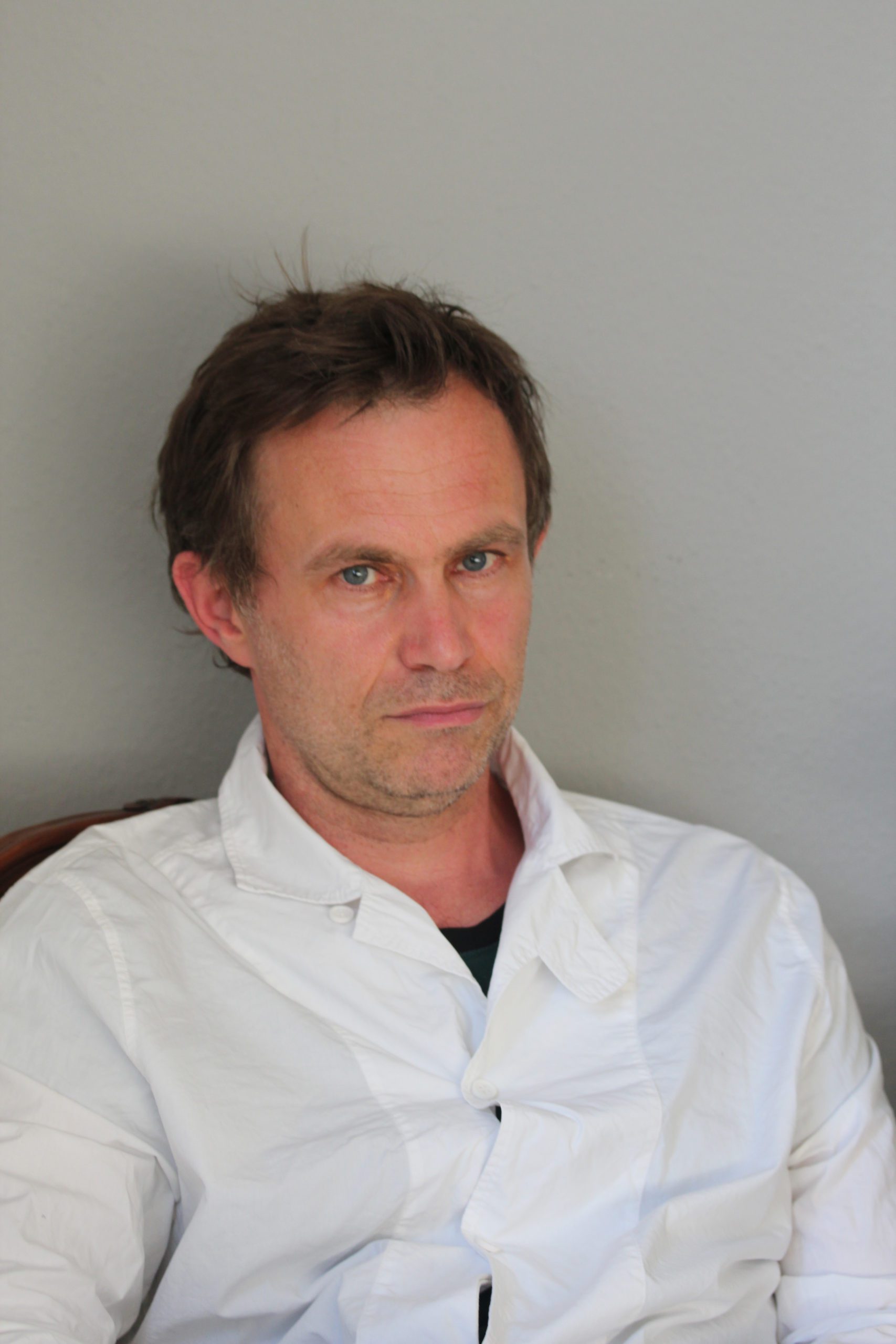 Beyond This Point and François Sarhan
Dreams, and why not?
New creation by Beyond This Point (US ensemble); Adam Rosenblatt (USA), John Corkill (USA), François Sarhan (France & Germany), Jennifer Torrence (Norway)
October 29 – November 5, 2022
Dreams, and why not? is a new lecture-performance created by French composer François Sarhan, and performed by Beyond This Point with special guest Jennifer Torrence.
The border between a lecture and a performance is anything but rigid. Dreams, and why not? consciously and continuously breaks the frontier between reality and fiction, between facts and fabrications, both musical and performative. Starting from a simple presentation of musical instruments and their possibilities, the program drifts towards a world where songs last one second, the instruments and the body merge, and the lecturer loses control over the lecture.
The final destination is the state of a lucid dream, where reality and fiction combine, and where the borders between music, text, meaning, sound, and image dissolve.
---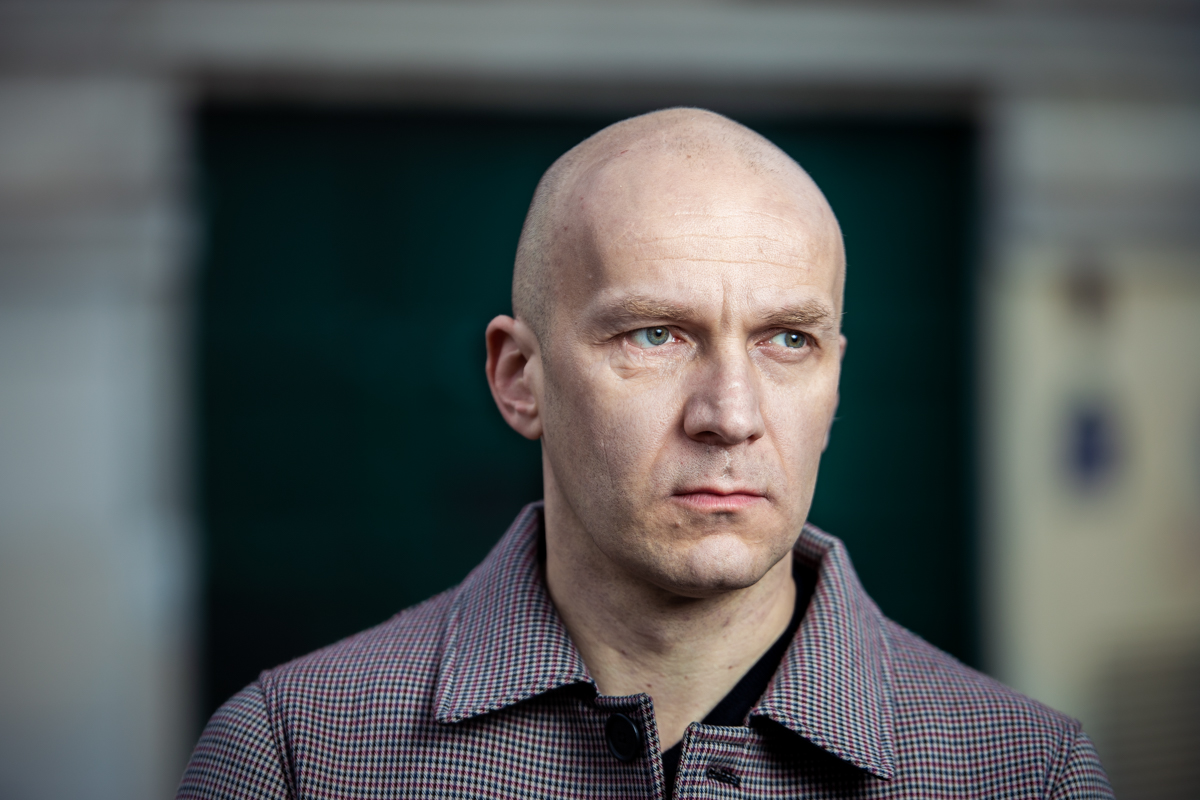 Franck Vigroux, Antoine Schmitt and Loïc Varanguin de Villepin
NATCH
New Creation by Franck Vigroux (FR), Antoine Schmitt (FR), Loic Varanguien de Villepin (FR)
Presented at Gray Area, San Francisco, CA
April 1 – May 31, 2023
Gray Area is a 21st-century counter cultural hub catalyzing creative action for social transformation – applying anti-disciplinary practice including art, science, technology, and the humanities towards some of the most complex challenges facing our society. Through public events, education, research and incubation, they elevate creators of diverse backgrounds and perspectives whose work defies categorization in order to engage art directly with the critical issues facing our rapidly changing world. Since its inception in 2008, Gray Area has become a home for interdisciplinary, experimental creative practitioners in the larger Bay Area, leading notable civic engagement programs that bridge cultural divides through creativity. Gray Area supports a broad community by holding space for those of different practices, backgrounds, visions, and experiences to deeply collaborate and create new forms and meanings through the arts and culture.
The artists will stay at the studios and near the venue (Gray Area, San Francisco, CA) for several days research (minimum 7) , rehearsal and development. At the end of the period they will world premiere the new work NATCH at the opening of the 2023 Recombinant Festival . During this period Gray Area will organize a lecture, one workshop and a master class with the artists. Their other partners will be the University of Santa Cruz Film and Digital Media Department, and the Gray Area Arts Foundation Incubator program.
---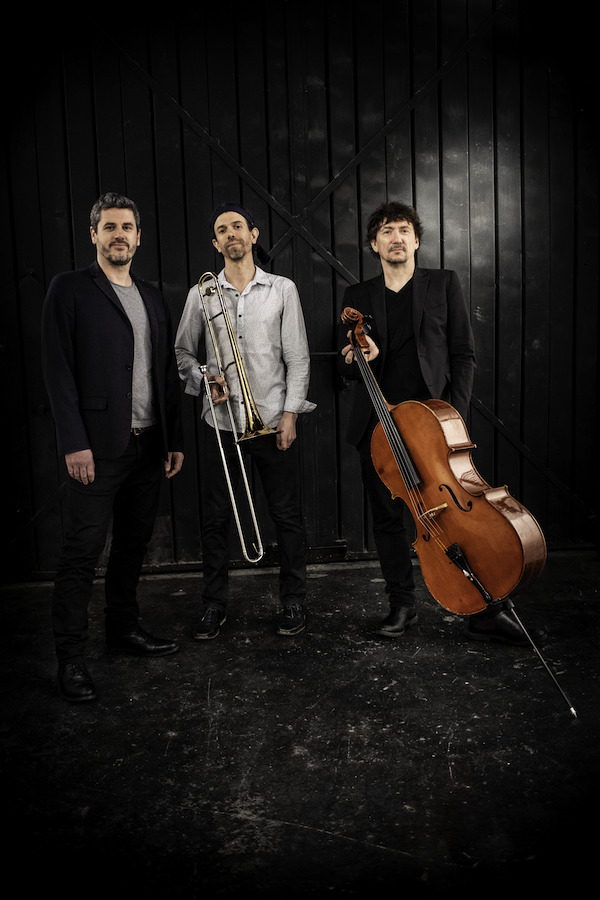 Reverso
Reverso reimagines Lili Boulanger, A Composition and Recording Project
New creation by Ryan Keberle (USA), Frank Woeste (FR), Vincent Courtois (FR)
Presented by the Jazz Gallery, New York, NY
February 1 – May 31, 2023
Phonoart Productions was founded in 2015 by Frank Woeste and has, since that time, produced and released 5 full length albums and over 30 live performance music videos as part of their Libretto Dialogues video series. The organization employs a full-time music recording engineer, oversees the operation of the Paris-based recording studio, Studio Libretto, and hosts educational activities for the local community. Phonoart Productions strives to collaborate with only the best jazz, improvised, chamber, and contemporary classical music. In doing so, it fosters collaborations between these musical communities, helping to enrich and enhance a broader understanding of how varying musical traditions have informed one another. Since its founding, Phonoart Productions has been dedicated to elevating and providing the best studio recording options to talented, ground-breaking, and excellent artists from France at an affordable cost.
This project looks to foster the musical relationships between the three artists of Reverso who have developed an undeniable and remarkable musical chemistry with each other since the ensemble's founding in 2016, thanks in part to a French American Jazz Exchange grant that same year. This musical collaboration will draw inspiration from the often overlooked yet seminal French composer, Lili Boulanger, and the musical content and techniques employed in her composition, "Nocturne for Violin and Piano". Inspired by their analysis and research Mr. Woeste, Mr. Courtois, and Mr. Keberle will compose nine original musical works incorporating improvisational practices followed by the rehearsal, performance and recording of those works. The project will culminate in the release of a full length audio recording along with accompanying music videos. This recording, and its subsequent release on the French record label, Phonoart Productions, will then provide the foundation to schedule subsequent live performances of the newly created original works throughout Europe and North America.
---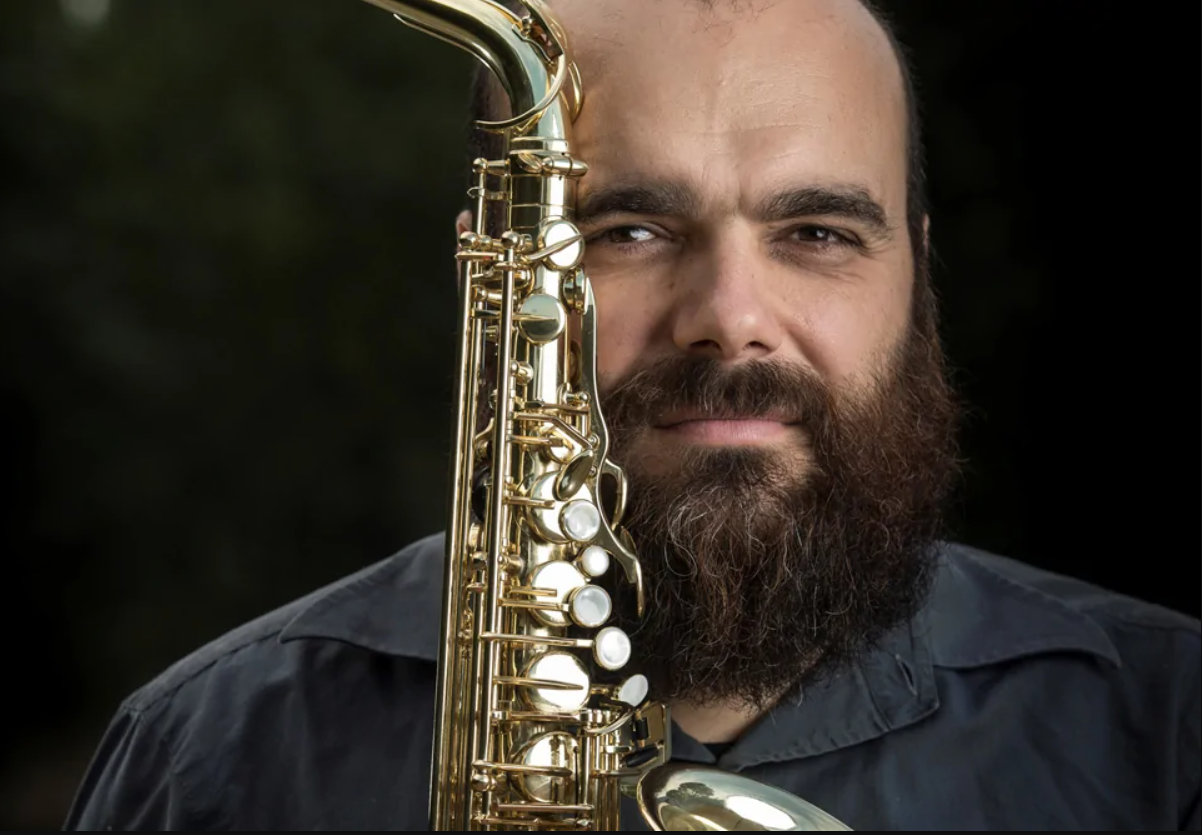 La Compagnie Nine Spirit
Music is my field
New Creation by Raphaël Imbert (FR), Alban Moraud (FR), Régis Michel (FR)
With guest artists : John Boutté (USA), Sarah Quintana (USA) Dwight Andrews (USA) Art Rosenbaum (USA), Cary Fridlay (USA), Jon Stickley (USA)
New Orleans, LA; Atlanta, GA; Nashville, TN
March 1 – November 1, 2023
La Compagnie Nine Spirit was conceived as a crossroad between the jazz tradition and its most contemporary expressions, between composition and the instinctive art of improvisation. Created in October 1999 by the saxophonist Raphaël Imbert, it fulfills various artistic desires: a tool for musical creation and exploration, a platform for encounters and a laboratory of ideas for the development of interdisciplinary dialogue. La Compagnie Nine Spirit also places a strong emphasis on the notion of transmission of the creative act and the musical legacy. The Company has been a resident of the Cité de la Musique de Marseille since 2006.
The artist will return on the road of his past explorations and future encounters through a program of four filmed recording sessions with the most emblematic artists of these burgeoning aesthetics. The outcome is an album, a documentary, a podcast, and then a tour program in the USA and Europe. In the framework of the creation process of 'Music is my Field' (2023 season), the artist will intend to solidify his encounters by organizing two residencies with the artists on site, and thus by filming a documentary. "On the field" will also be the occasion of an original discographic and editorial publication. In a third phase (2024),the company will organize a tour in the United States and in Europe in order to present a 'transmedia' work (both in person and digital), along with an academic tour of "Jazz Suprême" (Supreme Jazz), a book written by Raphael Imbert and published in French in 2014 and which will be translated as part of the 'Music is my Field' project.
---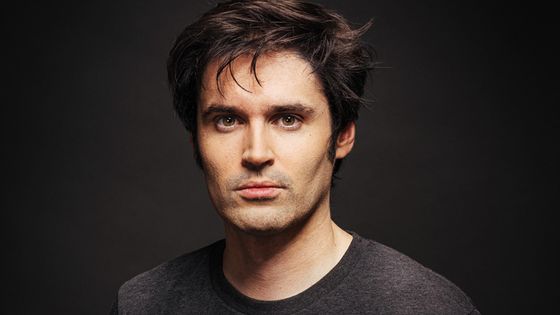 Paul Lay – Ingrid Jensen Group
New creation by Paul Lay (FR), Clemens Van der Feen (Holland), Ingrid Jensen (USA), Nicole Glover (USA), Kendrick Scott (USA)
New York, NY and Washington, D.C.
May 1 – June 30, 2023
The association Musique et libellule is a non-profit organization, which allows the artistic development of Paul Lay for the production, recording, realization and development of his bands and shows. This structure allows him to record albums, to make tours possible and allows him to receive public institutional support, and private support, notably the BNP Paribas Foundation.
The two main goals are to allow the unprecedented meeting between five musicians and to write a series of original compositions. The idea is to play 4-5 concerts on the American continent and then record an album. They already have some leads for possible engagements in different places in New York, and also in Washington: – FIAF (Alliance Française de New York) ; French House of Columbia University ; Small's jazz club ; Maison Française de Washington DC. In addition, they could organize meetings at the universities, at the alliance française, for workshops and Masterclasses, allowing for fertile exchanges, and constructive meetings and conversations to raise awareness about the challenges and meaning of jazz today, including women and gender in jazz.
---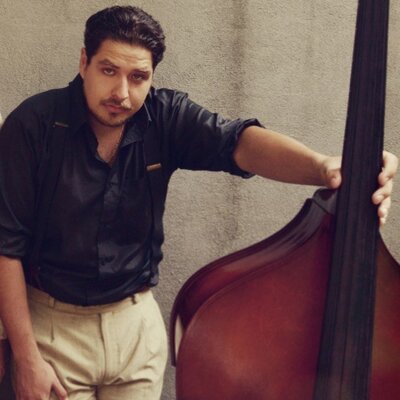 Josh Hari, Cale Hawkins, Marie Davy and Tiss Rodriguez
Lilt project
New creation by Josh Hari (USA), Cale Hawkins (USA), Marie Davy (FR) and Tiss Rodriguez (FR)
New York, NY
July 1 – December 1, 2022
Les Passantes is a non-profit that wishes to federate the actors of the current music and to support their cognition, the support, the promotion, the training, the cooperation of these actors – quite particularly of the composers and producers. Its goals is to be a tool of support, council and accompaniment of the actors of the current music field, to be a tool of representation of its members and the field at the local, regional, national and international level, to be a tool of cooperation between members and the actors of the field. Les Passantes also wishes to bring more modern and diverse performances and musical exchanges to the region of Normandie, by accompanying residencies, concerts, and classes in local music schools.
The project will unfold in three phases: a writing residency in Normandie, then the recording of the project itself, split between Paris and New York, and then filming 3 live performances to best represent the real time exploration of these sonic spaces. The short residency will take place in July in Normandie, France, and reunite the four musicians, to write and start recording demos of the music. It will end by a concert and workshop with the orchestre de l'école primaire Louis Pergaud in Pontorson, France. Between August and September, the album will be recorded, both in Paris and in New York through different studio sessions. In November, the group will meet in New York, and record 3 live videos at the Greylock studio in Brooklyn.
---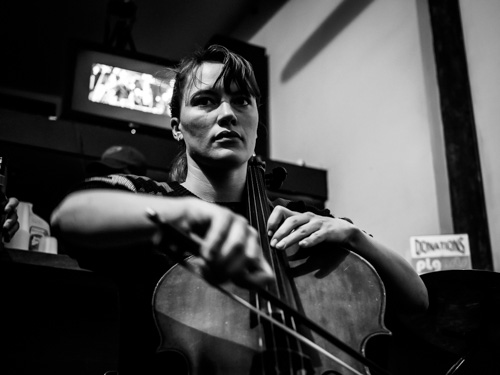 Issue Project Room
Leila Bordreuil and Luke Stewart present New Works for Feedback Ensemble with Nina Garcia
New creation by Leila Bordreuil (FR, US), Luke Stewart (USA), Nina Garcia (FR) and Feedback Ensemble (based in USA)
New York, NY
September 1, 2022 – May 31, 2023
ISSUE is a pioneering performance center, presenting projects that expand the boundaries of artistic practice. ISSUE plays a vital role in NYC's cultural ecology, facilitating new work by artists working across disciplines of sound, dance, film, performance and literature. Programming brings recognition to artists whose important contributions to the field are underrepresented, often due to their age, race, gender or geographic location. ISSUE performs an essential research and development function, fostering a dynamic influx of ideas into the creative landscape.
Their project is the development and presentation of site-specific New Works for Feedback Ensemble by Brooklyn-based, French cellist/composer Leila Bordreuil and American bassist/composer Luke Stewart. Described by Bordreuil and Stewart as "an exercise in non-dogmatic composition," the project will invite contributions by a diverse group of artists working with audio feedback, including emerging Parisian guitarist Nina Garcia. A final performance in May 2023 will be situated in an outdoor public space, and will facilitate the US debut of Garcia's work.
---
Touring Grants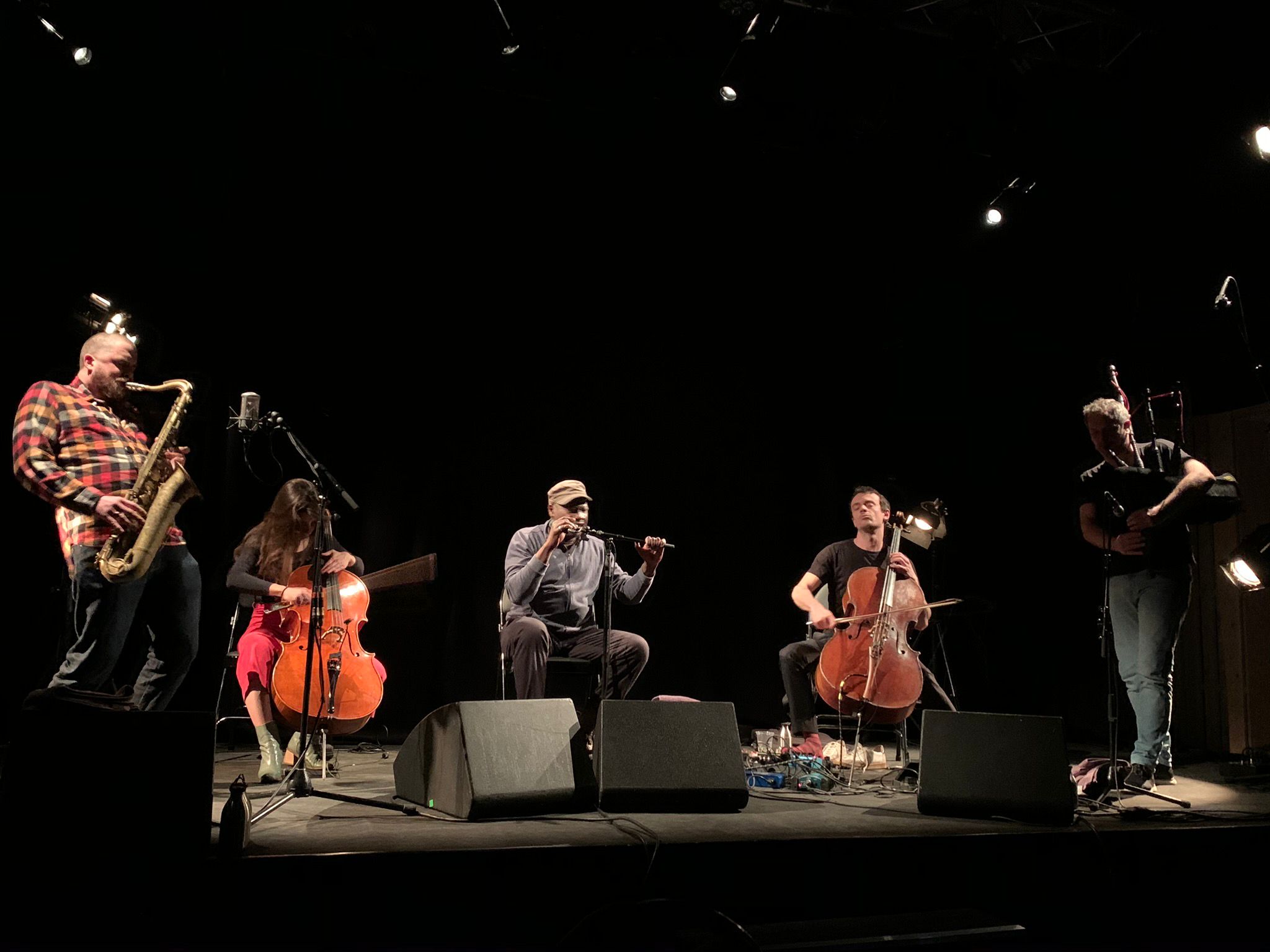 The Bridge
Temple of enthusiasm
Marvin Tate (US), Gerrit Hatcher (US), Erwan Keravec (FR), Lia Kohl (US), Gaspar Claus (FR)
Chicago, IL; Milwaukee, WI; Madison WI
October 31, 2022 – November 16, 2022
The Bridge is a transatlantic network for jazz and creative music between France and Chicago. Through an innovative and focused exchange method, they allow musicians to explore jazz and improvised music cross-culturally. Four times a year, two or three musicians cross the Atlantic for two weeks to perform with a mixed ensemble which acts as a creative hub, and extends the collaboration to other musicians inside events such as public performances, playing sessions and master classes.
This project will be developed in collaboration with The Bridge and its network. This project will take place in two steps: for the first 14 days, a mix of touring and residency in Chicago (with two incursions to Milwaukee and Madison, WI), and 2 days of touring in the larger Midwest. There are two mini-residency components: one with the University of Chicago, which will include multiple outreach activities in classes of the Music Department, culminating with a performance followed by a public discussion at the Logan Center for the Arts. The second will take place at Experimental Sound Studio where the musicians will be able to record, work with the archives fund. The usual presenting partners of The Bridge all across the city have confirmed their participation: Experimental Sound Studio, Constellation, the Hideout, Pro Musica, the Whistler, The Stony Island Arts Bank, The Promontory, The DuSable Museum, Woodland Pattern in Milwaukee, Art Lib Lab in Madison. Solo shows will be organized to introduce the French musicians to local audiences and raise their profile. During the time in Chicago, there will be numerous outreach activities with The Bridge's partners, for the educational side. Finally, for the Midwest tour, the usual partners of the network will be solicited to host this ensemble.
---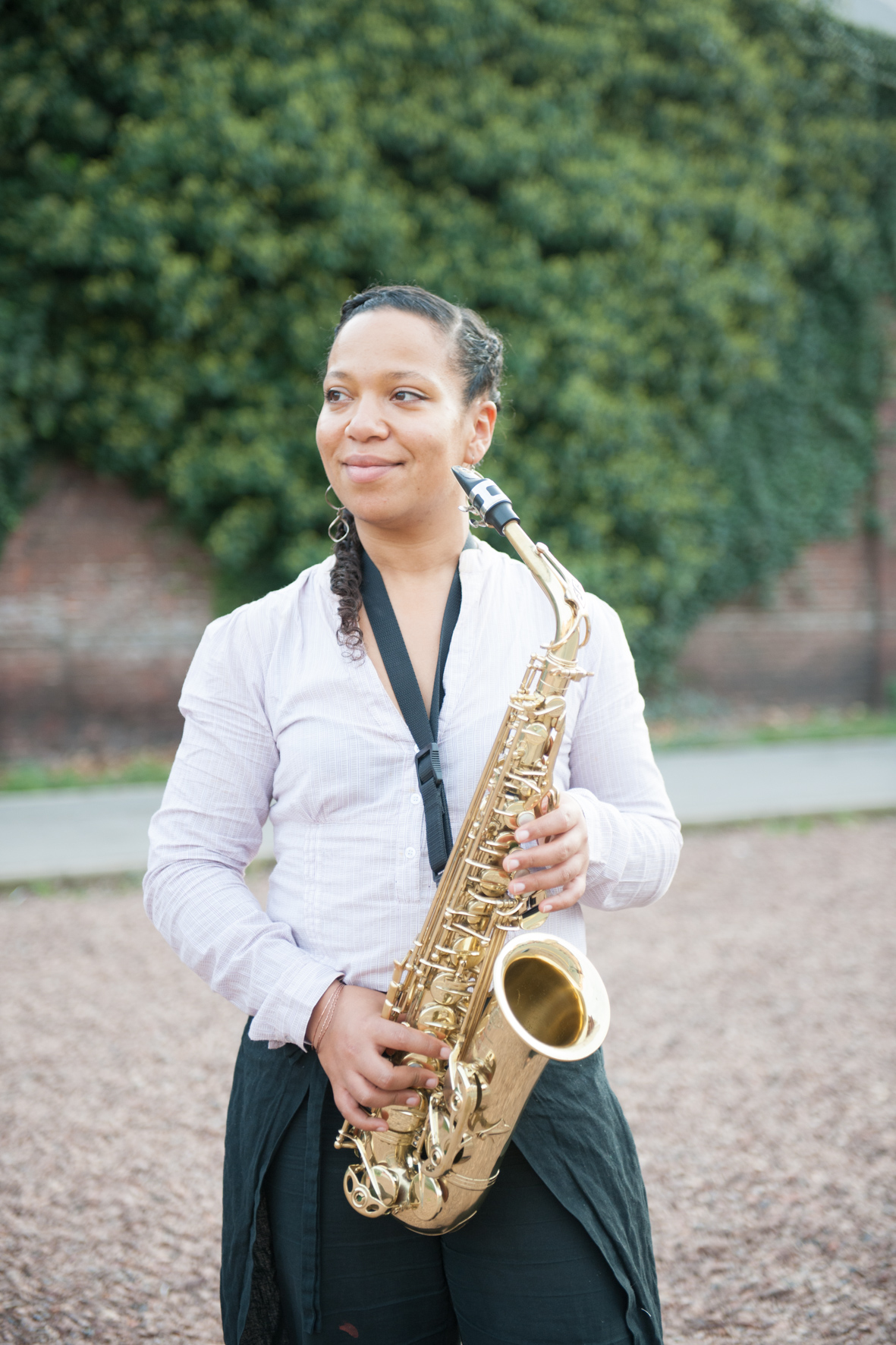 Sakina Abdou (FR)
New York, NY; Philadelphia, PA; Chicago, IL
October 30 – November 13, 2022
Muzzix is a collective of around 30 musicians active since the late 90's. Its musical universe spans from jazz to experimental and improvised music in varied forms: from solos to large orchestras, from concerts to sound installations and performances. Muzzix overall activity revolves around artistic creations exploring contemporary music and sonic languages while focusing on experimentation. Those projects are produced regionally, in France and all over the world (Europe, Asia, North America…).
Sakina Abdou wishes to take advantage of the release of her album on the American label Relative Pitch Record in 2022 to confront herself to the American music scene. Her first solo tour experience in the USA will be an opportunity for her to mature her musical proposal, to open up and grow artistically. She will discover the New York and Chicago music scene through meetings and sharing of sets during her solo gigs and begin to build a network. She will also get to meet with the avant-garde community of Relative Pitch Records in preparation for the release of a second album. In addition to the solo gig, meetings with musicians from the avant-garde scene will take place in the different cities. The solo gigs will be interspersed with co-headliners with musicians from the active avant-garde scene in the cities in which they take place.
---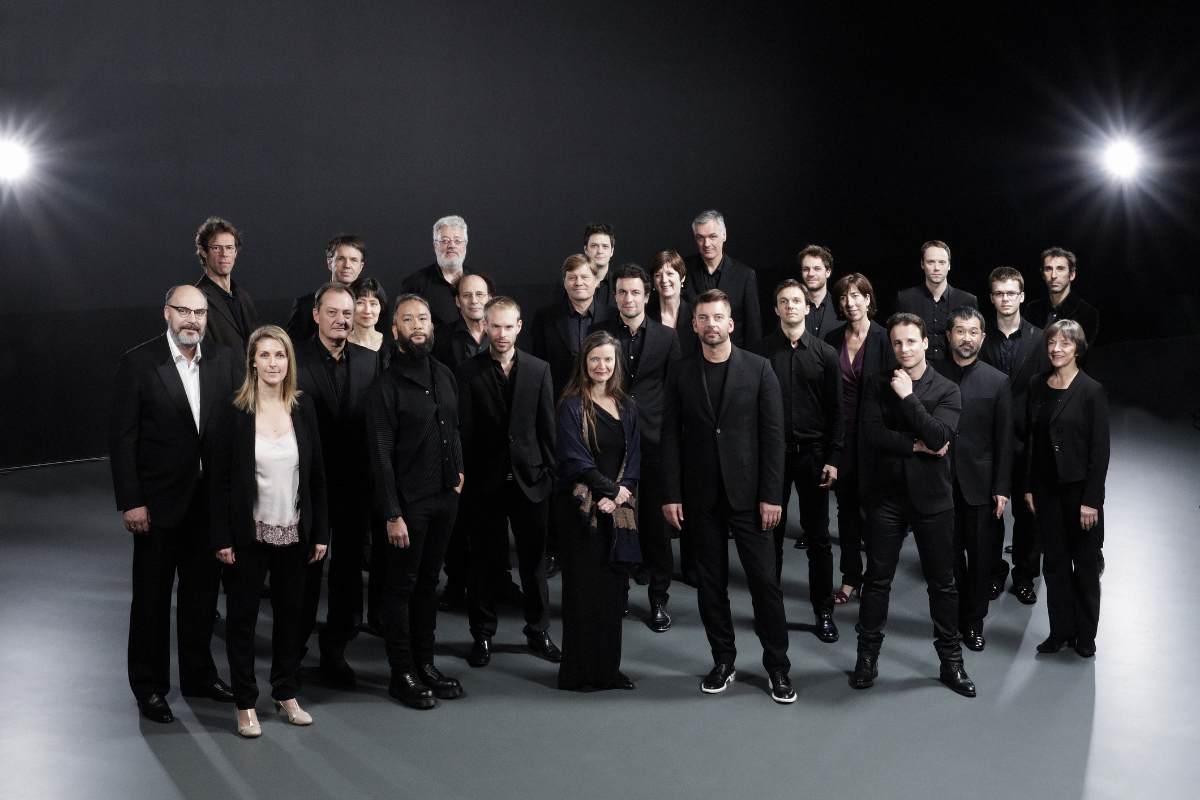 Ensemble intercontemporain (FR)
New York, NY; Miami, FL; Houston, TX
March 23 – April 1, 2023
Pierre Boulez founded the Ensemble intercontemporain in 1976. The soloists share a passion for 20th-21st century music and are devoted to fulfill the major aims of EIC: performance, creation and education for young musicians and the public. Under the artistic direction of Matthias Pintscher the musicians work in close collaboration with composers, exploring instrumental techniques and developing projects that interweave music, dance, theater, film, video and visual arts. In collaboration with the Institute for Research and Coordination in Acoustics/Music, EIC is also active in the field of synthetic sound generation. New pieces are commissioned and performed on a regular basis. It is renown for its strong emphasis on music education: concerts for kids, creative workshops for students, training programs for future performers, conductors, composers etc. Resident of the Philharmonie de Paris, the Ensemble performs and records in France and abroad, taking part in major festivals worldwide.
From March 23 to April 1st, 2023, the Ensemble intercontemporain (EIC) returns to the United States – and for the first time to Texas and Miami – on a tour that will lead its musicians to the Shepherd School of Music in the framework of DACAMERA's season, to the Carnegie Hall in New York and to Miami for a series of 4 concerts and school programs with the young generation. Conducted by their Music Director Matthias Pintscher, the Ensemble's soloists will perform some eclectic programmes that present a wide range of the contemporary repertoire: leading composers as Arnold Schönberg, Olivier Messiaen, Pierre Boulez, Olga Neuwirth and some iconic works written by Matthias Pintscher. During this tour, EIC will collaborate for the first time with the New World Symphony that prepares graduates of music programs for leadership roles in professional orchestras and ensembles. It will also collaborate with the Julliard School and will propose to its students several masterclasses and workshops.
---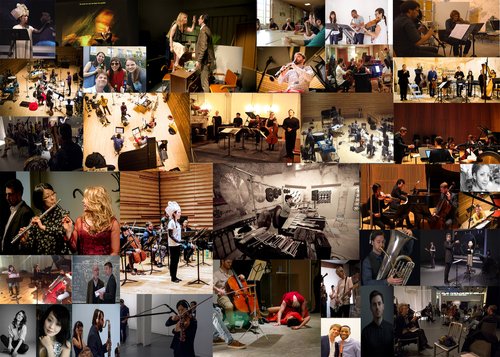 Ecce Ensemble (USA)
Next Generation France
Ecce Ensemble (US), Raphaèle Biston (FR), Manon Lepauvre (FR), Sanae Ishida (FR), Sophie Lacaze (FR)
Worcester, MA; Northampton, MA; New York, NY
January 27 – February 5, 2023
Ecce is an ensemble of performing and creative artists. It will take on intensive collaborations and pedagogical projects that touch on important cultural and social aspects of our time. Their core aim is to work in a collaborative, creative, socially engaged and interdisciplinary way. They routinely reach out to artists from around the world to assist in their collaborative projects and their ensemble is diverse in its talents and creative visions.
Their goal is to bring the music of these four emerging French composers to various U.S. audiences. Their agenda is as follows: rehearsals, January 10 – Feb. 2, 2023 ; Feb. 3. afternoon presentation at Clark University and evening Performance at Clark University's Daniels Theater ; Feb 4. evening performance at the Bombyx Center for Arts and Equity, Northampton, MA ; Feb 5. afternoon presentation and reception at the Greenwich House, New York and evening performance at the Greenwich House, New York.
---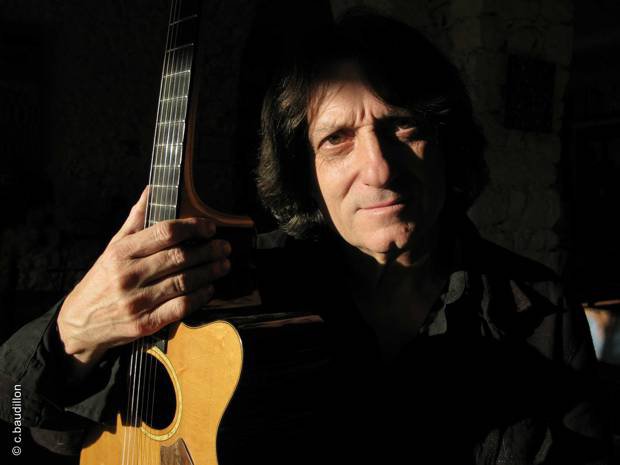 Raymond Boni (FR) & Joe McPhee (USA)
Houston, TX; Dallas, TX; Austin, TX; Shreveport, LA
April 24 – May 1, 2023
Nameless Sound presents a diversity of international, national and local names in experimental music, sound art, improvisation, and jazz. Concerts occur in traditional performance spaces and site-specific settings, responding to art installation and architecture. Houston's only consistent presenter of these forms, they strive to make events engaging to a range of listeners, including both connoisseurs and first-time attendees. Concert and community programs stem from the practice of Founding Director David Dove. In 1997, he started an improvisation workshop for youth at a community center through a connection made by his mentor, composer Pauline Oliveros. In 2001, he founded Nameless Sound to present important musicians and further develop the workshops. In 2005, Nameless Sound began programs for children at several homeless shelters. They now facilitate sessions for 150 youth per week with a range of partners, including homeless shelters, refugee resettlement agencies, and public schools.
The rare revival of a five decade long collaboration will take these two artists to four different cities in the region. On April 26 2023, the two will perform at the ElDorado Ballroom, the most important historic venue for African-American music in Houston. On April 27, they will travel to Austin, Texas to perform for the Epistrophy Arts organization at The Boyd Vance Theater. On April 28, a concert at Dallas bookstore/venue Wild Detectives will be the first time for either artist to ever play in that city. On April 28, Minicine will host the first ever appearance by either artist in Shreveport, Louisiana. The duo will perform compositions from their classic repertoire, including pieces such as Voices and Dreams, as well as new works and free improvisations. Arriving in Houston on April 24th, Boni and McPhee will give workshops in two of Nameless Sound's Creative Music Communities sites on April 25. A workshop for band students will happen at Sterling High School, and a session for refugee children in the Kijana Youth Program will happen in the afternoon. In Austin, a workshop and performance for the children at The Discovery School will happen on the morning of April 28.
---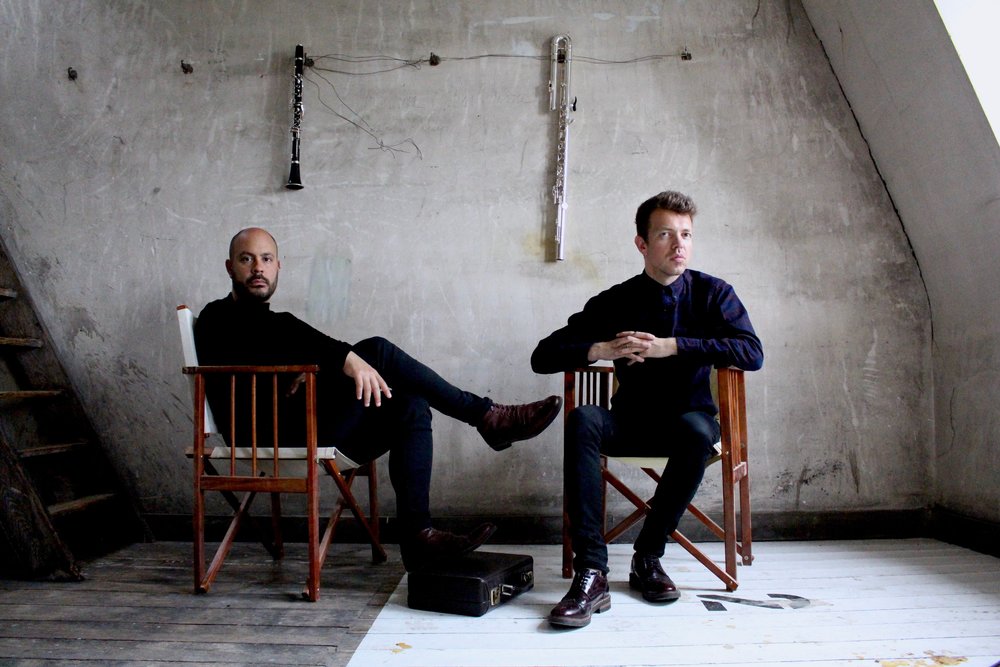 lovemusic (FR)
Chicago, IL; New Orleans, LA; Waltham, MA; Cambridge, MA
April 11-29, 2023
lovemusic is a new music collective undertaking collaborative experiences with composers to create new repertoire in a safe environment, leaning away from traditional hierarchies and towards an inclusive approach to all aspects of their activities, allowing this diverse group of musicians to curate their own projects that are not limited by a genre, but instead explore creative ideas in order to produce an original discourse offering a new perspective of the present day. lovemusic curated a yearly cycle of concerts dedicated to the promotion of new-music in Strasbourg. As well as their dedication to local community-driven activities, the collective have performed in Italy, Germany, Portugal, UK, Spain, Mexico and Japan as well as some of France's most prestigious festivals such as Musica and the Festival d'Automne à Paris.
lovemusic's debut USA tour aims to offer American audiences the opportunity to hear this French collective perform repertoire they have been developing in France, including the US premiere of 5 of the 6 pieces in the programme. The programme includes works by young American composers familiar to the US public but as yet not played in the States as well as three female composers lovemusic have worked with recently : Paris-based Michelle Agnes and Noriko Baba and a new piece by Malin Bång which has been commissioned by France Musique for lovemusic as part of Anne Montaron's acclaimed radio programme "Création mondiale" which will air a few weeks prior to the tour – providing a great opportunity to promote the outstanding work of France's foremost classical music radio station. The programme is also emblematic of the diverse community lovemusic have collaborated with, including works by cis-male and female and non-binary composers,representation of the LGBTQIA+ community as well as a diverse spectrum of ethnic and cultural backgrounds including Black, Asian, Latin-American and European representation. The tour aims to encourage the generation of new composers, sharing the collective's wealth of specialised knowledge, premiering a further 11 new pieces by composers at Brandeis and Harvard University. The festival NienteForte also has strong community links and lovemusic with undertake masterclasses at Tulane University and a panel discussion with local artists in April 2023.
---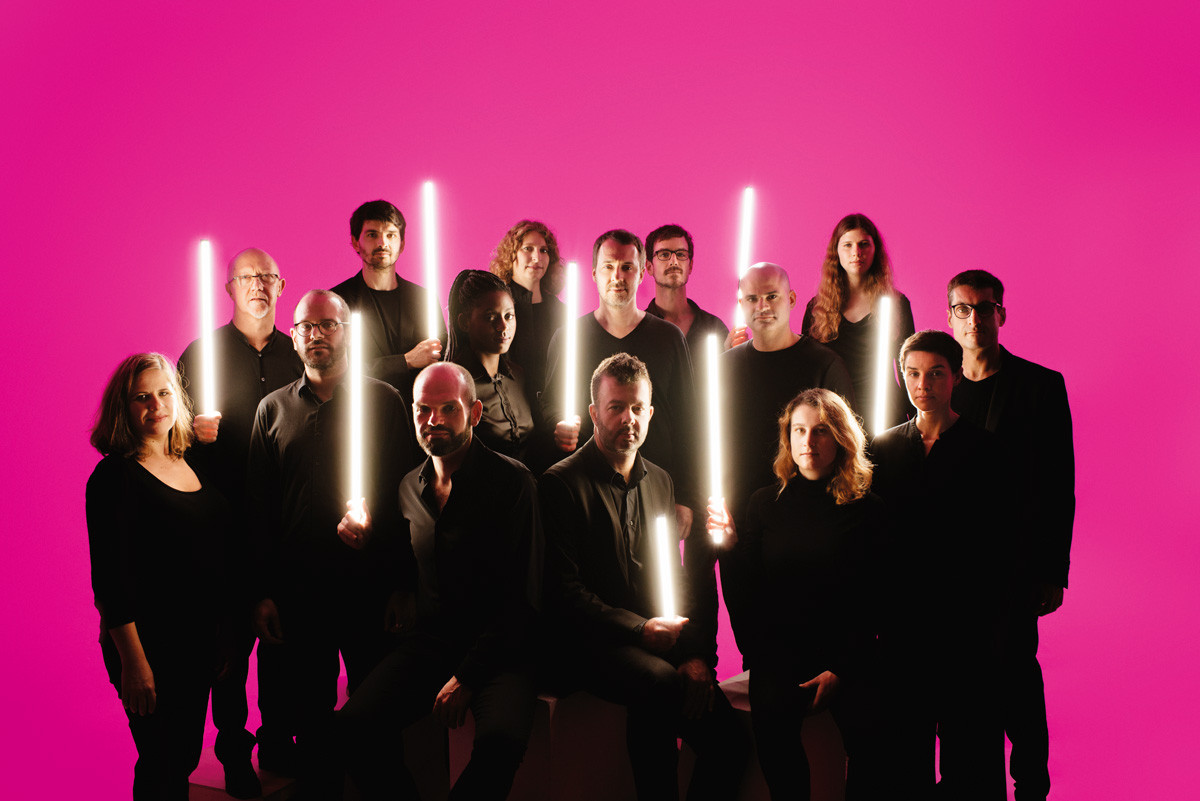 ONJ – Orchestre National de Jazz
Ex Machina
Frédéric Maurin, Steve Lehman, Jérôme Nika, Jonathan Finlayson, Chris Dingman
+ 12 musicians of ONJ – Orchestre National de Jazz (FR)
New York, NY; Princeton, NJ; Philadelphia, PA
September 29 – October 10, 2022
The Orchestre National de Jazz was created by the French Ministry of Culture in 1986. In three decades the ONJ has been the bearer of 12 different orchestral projects, conducted by 11 successive artistic and musical directors. In that time, the Orchestra has welcomed to its ranks 180 soloists and recorded 30 albums. As the leader of the Orchestre National de Jazz since January 2019, Frédéric Maurin – guitarist and composer, has put in place a wide and unrestricted project translated by an active policy of commissioned works, collaborations with composers of singular styles, and associations with other artists including figures from other domains in the performing arts.
Conceived by the composer and saxophonist Steve Lehman from New York with Frédéric Maurin, in close collaboration with Ircam, EX MACHINA explores brand-new directions in music: for the first time, this programme develops the possibilities of real-time interaction between instrumentalists and machines at the heart of a jazz orchestra. With its new creation the ONJ, in coproduction with Ircam, proposes a voyage through soundscapes that haven't been heard before, a journey imagined with a musician who symbolises the most vivid and daring inventions that today's jazz has to offer. Performances will take place on : September 30th, 2022 at National Sawdust, Brooklyn, NYC / in partnership with Ircam and the New York University, opening concert of "Forum Ircam" ; October 2nd, 2022 at Princeton University ; October 4th, 2022 at Boot and Saddle, in partnership with Ars Nova Workshop, Philadelphia. Some master-class will take place, in partnership with the New York University, during the Ircam "Forum". Maybe 2 others in Princeton University and Philadelphia in partnership with Ars Nova (to be confirmed).