Overview
French dual language programs offer bilingual education and an exceptional multicultural learning environment to children in public schools across the United States. With classes conducted in both French and English, these programs draw from the best educational models that both countries have to offer.
What is the French Dual Language Fund?
The French Dual Language Fund aims to expand and strengthen existing French dual language education programs throughout the country, and support the launch of new programs.
The French Dual Language Fund needs your support!
In recent years, demand for French dual language education in the United States has been on the rise. Thanks to the generous support of its sponsors as well as contributions from the French government, there are now nearly 200 public French dual language programs, an increase of over 20% since 2017, educating over 30,000 students across 30 American states.
Building on the achievements of the inaugural five years of the French Dual Language Fund, we aim to ensure a sustainable future for high quality, accessible bilingual education across the United States. Join us in support of the FDLF as we look towards the future with the goal of growing bilingual programs to serve 50,000 students within the next five years.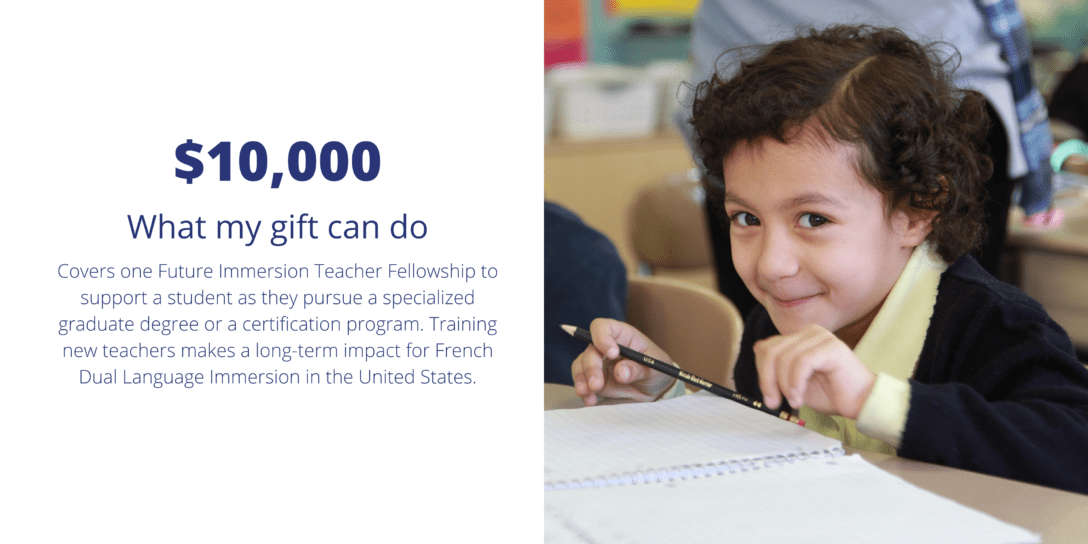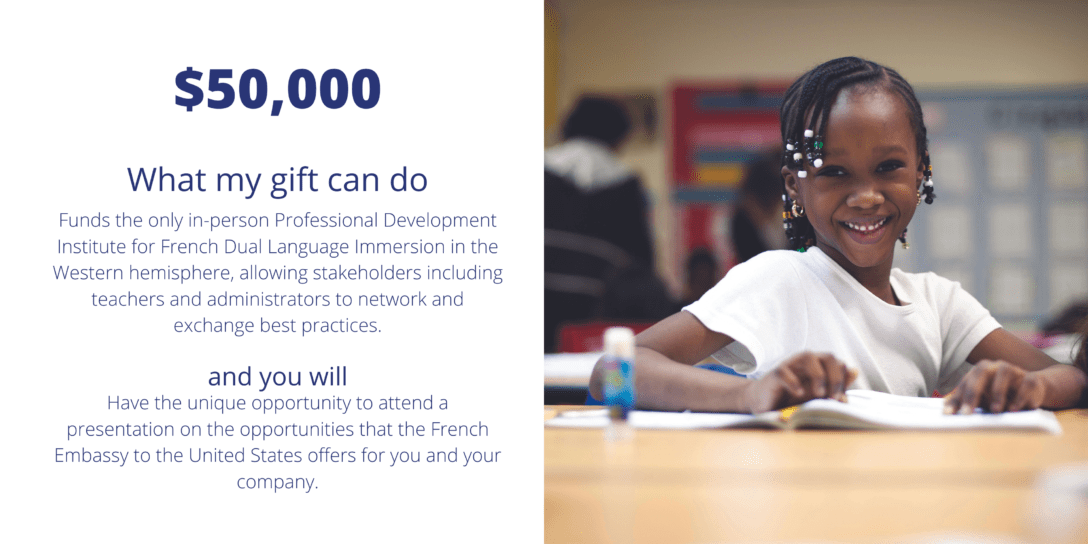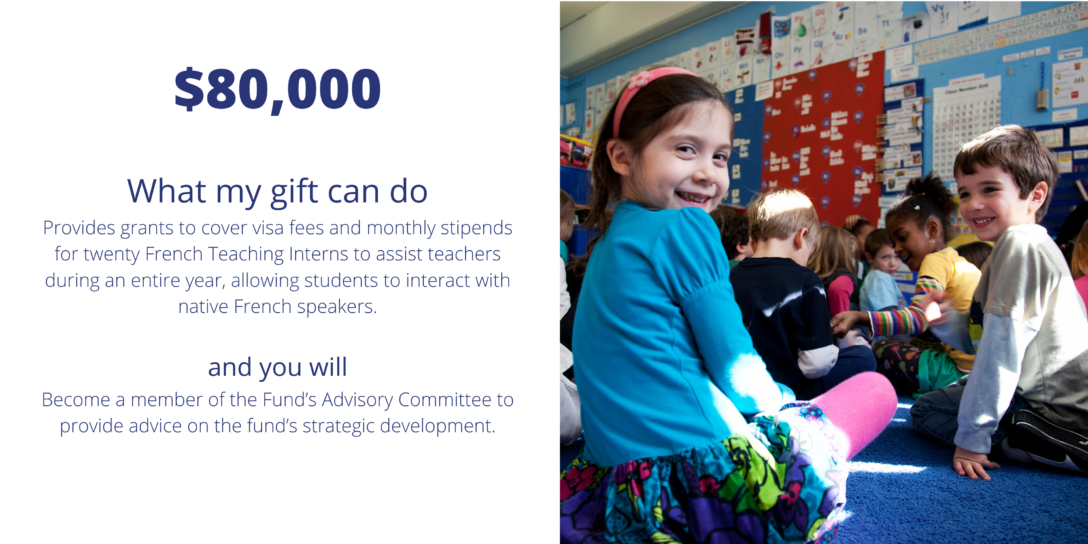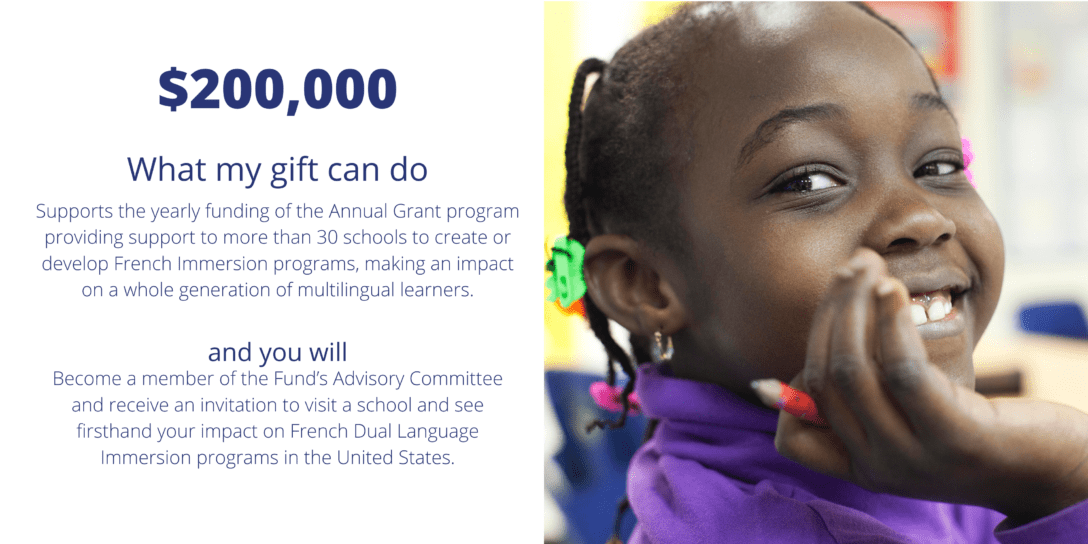 To these ends, the Fund facilitates three main initiatives:
– Annual Grant Program
An annual grant program of $200,000 to support pedagogical projects in public dual language and immersion programs.
Read more
– French Teaching Intern Grants
A French Teaching Intern grant program of $80,000 per year to help schools host native French speaking teaching interns.
Read more
– Future Immersion Teacher Fellowship
A scholarship program of $150,000 per year, the Future Immersion Teacher (FIT) Fellowship, to support future French immersion teachers as they pursue specialized graduate degrees and certification programs.
Read more
Support
The French Dual Language Fund is made possible by contributions from:
Florence Gould Foundation
Alfred & Jane Ross Foundation
French American Aid for Children
Stephen C. Freidheim Foundation
Contact
Mathieu Ausseil
Education Attaché, Head of Educational Affairs Department,
French Embassy in the United States
Victoria Creux-Laroche
Program Officer, French Dual Language and Immersion
French Embassy in the United States