Overview
Oui Design, a program of the Cultural Services of the French Embassy and FACE Foundation, fosters creative exchange in design between France and the U.S.
Through programs that encourage transatlantic collaboration with designers, artists, and manufacturers, Oui Design aims to enrich the sector by facilitating the transmission of knowledge and techniques as well as economic ties between the design industries on both sides of the Atlantic. It also brings French creatives to the United States to exhibit their work and to engage with industry professionals and the public at large.
French-American Online Design Workshop:
Emergency Design Facing COVID-19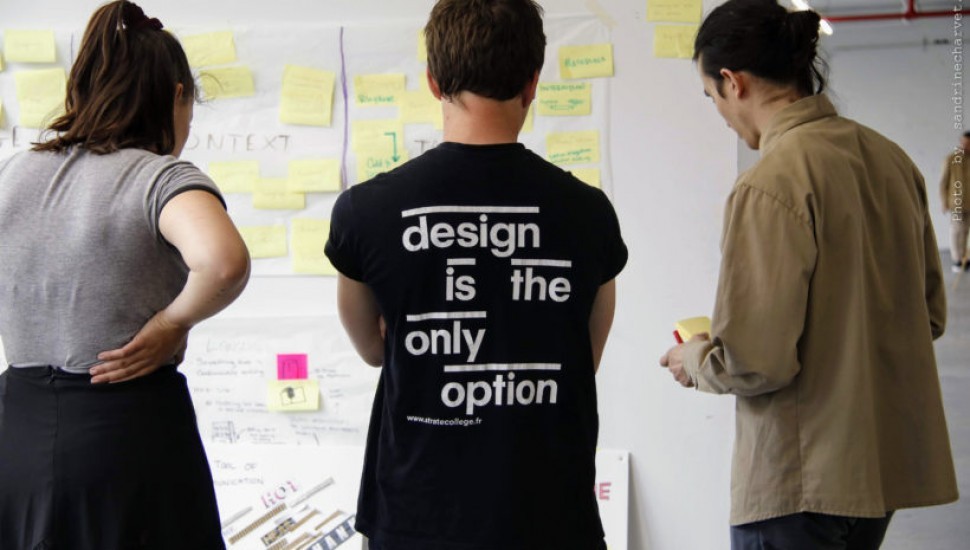 As part of the Oui Design program, and in response to the global COVID-19 pandemic, we collaborated with WantedDesign to initiate a French-American Online Design Workshop.
This collaborative workshop focused on design under pressure, specifically during the COVID-19 epidemic. Entitled Emergency Design Facing COVID-19, it encouraged a dialogue between design students and schools from both sides of the Atlantic that was rooted in the context of sanitary crisis.
From May 27 to May 29, 2020, students from 11 schools gathered for the 1st time to create a unique Pandemic Emergency Creative Task Force.
From any location and using only what they have on hand, participating French and American students were asked to design innovative projects and tools to overcome challenges and consequences posed by the pandemic. They worked to provide relief to various sectors of society, focusing on healthcare, temporary care structures, food accessibility, education, transportation, communication, mental health under confinement, mobility, public spaces, and community life.
Workshop
---
Co-led by Sophie Larger of École Nationale Superieure des Arts Décoratifs (ENSAD) in Paris and Allan Chochinov of the Products of Design program of the School of Visual Arts (SVA) in New York, the online workshop took place on Zoom from Wednesday, May 27 through Friday, May 29, 2020. Lauren Slowik from the Parsons School of Design – New School and Odile Hainaut and Claire Pijoulat, the co-directors of Wanted Design, coordinated the workshop.
The American and French design schools participating were: SAIC (School of the Art Institute of Chicago) – Chicago; SVA (School of Visual Arts) – NYC; Parsons – NYC; RISD (Rhode Island School of Design) – Providence; PRATT Institute – NYC; ENSAD (Ecole Nationale Supérieure des Arts Décoratifs) – Paris; ENSCI Les Ateliers – Paris; Ecole Estienne – Paris; Strate School of Design – Paris, Lyon; ENSAAMA – Paris; ESAAT (Ecole Superieure des Arts Appliques et du Textile) – Roubaix.
Organized in 10 transatlantic teams, the students collaborated virtually from their homes for 3 days to create projects addressing the urban responses to the COVID-19 public health crisis. Led by teams of referees and mentors from ENSAD, Parsons and École Estienne, the students from diverse cultural and educational backgrounds came together to share and compare experiences of the pandemic on both sides of the Atlantic and use this dialogue to inform and craft design solutions to inadequacies they perceived in the spheres of Healthcare; Mental Health; Mobility and Public Spaces; and Community and Communication.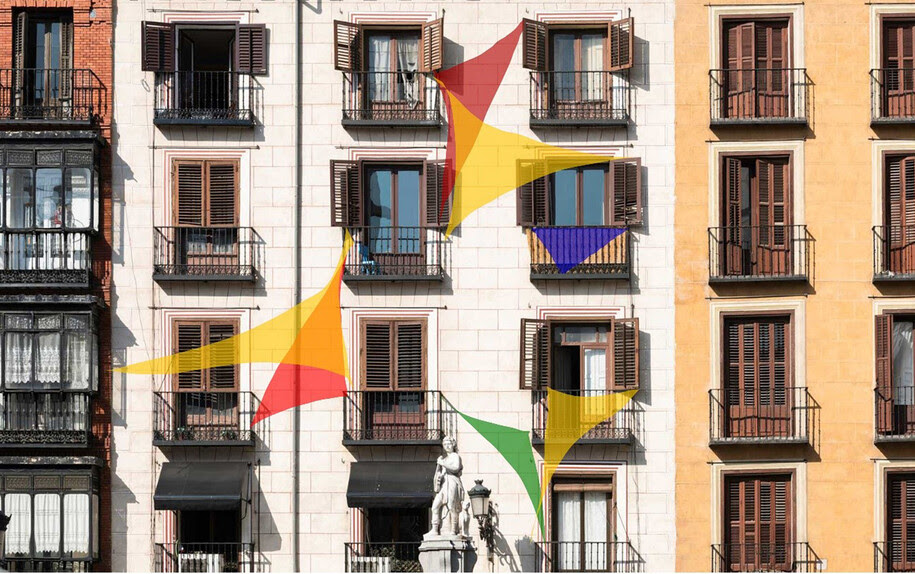 Jury
---
The projects resulting from the workshop were evaluated by an independent jury of French and American professionals, and an award was given to the most impressive, effective, and relevant project. The final presentation took place through an online ZOOM meeting on Friday, May 29 at 12:00pm (NYC time) / 6PM (Paris time). The closing ceremony was free to the public on RSVP.
The jury, chaired by Allan Chochinov, and including Julie Lasky, matali crasset, Amélie du Passage, and John Edelman, reviewed the 10 projects and bestowed the title of Best Project on Still United, developed by students Alexiane Capitaine, Anton Blondeau, Eugenie Zuccarelli , Hadley Feingold, Naelle Frega, and Pietro Quintino Sella.
Winning Projects
---
Still United, focusing on mutual aid and how Coronavirus has been revitalizing the concept of community for the 21st century, was awarded Best Project. Developed by students Alexiane Capitaine (École Estienne, Paris), Anton Blondeau (Strate, Sèvres), Eugenie Zuccarelli (ENSAD, Paris), Hadley Feingold (Parsons, New York), Naelle Frega (ENSAAMA, Paris), and Pietro Quintino Sella (Pratt, Brooklyn), the winning team created a tool kit that can be used as a communication signal to offer aid to neighbors during and after the pandemic.
"Using simple means for maximum effect, Still United promises to accomplish several goals: provide a way for members of a community to receive assistance from their neighbors; create a supportive feeling among people who might otherwise feel alienated and isolated in a pandemic; beautify neighborhoods through colorful graphics; and inspire other communities to do the same. Still United shows how we can safely maintain a physical connection through the proxy of these graphics and the help they represent." stated Julie Lasky, jury member and journalist at the New York Times.
Second place was shared by the projects LISTen and Sanny.
Developed by Kazuki Guzmán (SAIC), Laura Jaramillo (RISD) and Naïs Hoang (École Estienne), LISTen consists of digital communication tools (an app and newsletter) aimed at facilitating open conversations and strengthening interpersonal relationships during a pandemic-related confinement, in order to offset the threat of domestic physical and emotional abuse.
Sanny was created by Allison (Han-Yu) Yang (Pratt Institute), Bart Haney (SVA) and Emilie Durand (Strate School of Design): a trio of bags (Grocery Bag, Tote and Pouch) filled with sanitizing LED strips which illuminate with UV-C light, the project aims to radically reduce the spread of bacteria and viruses into our homes.
The results and final presentations are now accessible online on a dedicated website, with the aim of improving responses to the current situation and future challenges of a similar nature.
Discover all the projects: wanteddesignschoolsworkshop.com
---
The French-American Online Design Workshop is part of Oui Design, a program developed by the Cultural Services of the French Embassy and its partner the FACE Foundation in order to foster creative exchange in design between France and the United States. It is supported by the Institut francais Paris, the Florence Gould Foundation, and the French Ministry of Culture. This project is created in collaboration with WantedDesign and with the support of the media partner Core77.
Brochures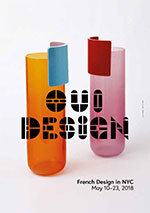 Oui Design – 2018 Brochure [PDF]
---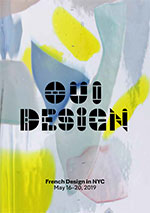 Oui Design – 2019 Brochure [PDF]
Contact
Olivier Le Falher
Program Officer, Visual Arts, Design, Architecture
visualarts@face-foundation.org