After an incredibly difficult year, Films on the Green returned in 2021 with a special hybrid edition and an exciting lineup of international cinema. 
The festival's 13th edition, which was screened in parks––and online for the first time!—was centered on the theme of "Music and Cinema." Featuring tunes by legendary musicians from Daft Punk to Miles Davis, the 2021 film lineup and the music it incorporated each standed alone. From July 9 to 30, Films on the Green brought a world music tour to the New York City area with our screenings in Manhattan parks and the French Embassy's virtual film screening platform!
It is said that music soothes the soul. Featuring a legendary Miles Davis score in the classic French film Elevator to the Gallows; Tuareg guitar music in Mdou Moctar in Akounak Tedalat Taja Tazoughai; Bossa Nova by Carlos Jobim and Luis Bonfá in Black Orpheus; flamenco rhythms in Vengo; and Daft Punk in Interstella 5555, there was plenty of soothing to be found in our lineup. 
Our 2021 program illustrated the diversity of French and Francophone cinema and featured movies from Tunisia (Satin Rouge), Japan (Interstella 5555), Brazil (Black Orpheus), and Spain (Vengo). It also shined a light on strong female portraits played by stunning actresses: Sophie Marceau in La Boum, Hiam Abbass in Satin Rouge, Marpessa Menor in Black Orpheus, Jeanne Moreau in Elevator to the Gallows and musicians Chavela Vargas and Les Amazones d'Afrique. 
In 2021, more than ever, we felt a need to connect—connect with our audience, connect with our beautiful parks, connect with France, New York, and the rest of the world. We were grateful for the support of our sponsors and partners, without whom we would not have been able to present such an ambitious edition of Films on the Green and build a lasting connection with our community. 
[simplebooklet src="https://simplebooklet.com/embed.php?wpKey=lE6GNYehn3KIFLn7Epv6uH&source=wordpress" width="986″ height="703″]
---
FESTIVAL LINE-UP
Free and open to the public. All films are shown with English subtitles. Screenings begin at 8:30PM.
*In-person screenings will abide by all state and local regulations on large-scale outdoor events in regards to COVID-19 restrictions.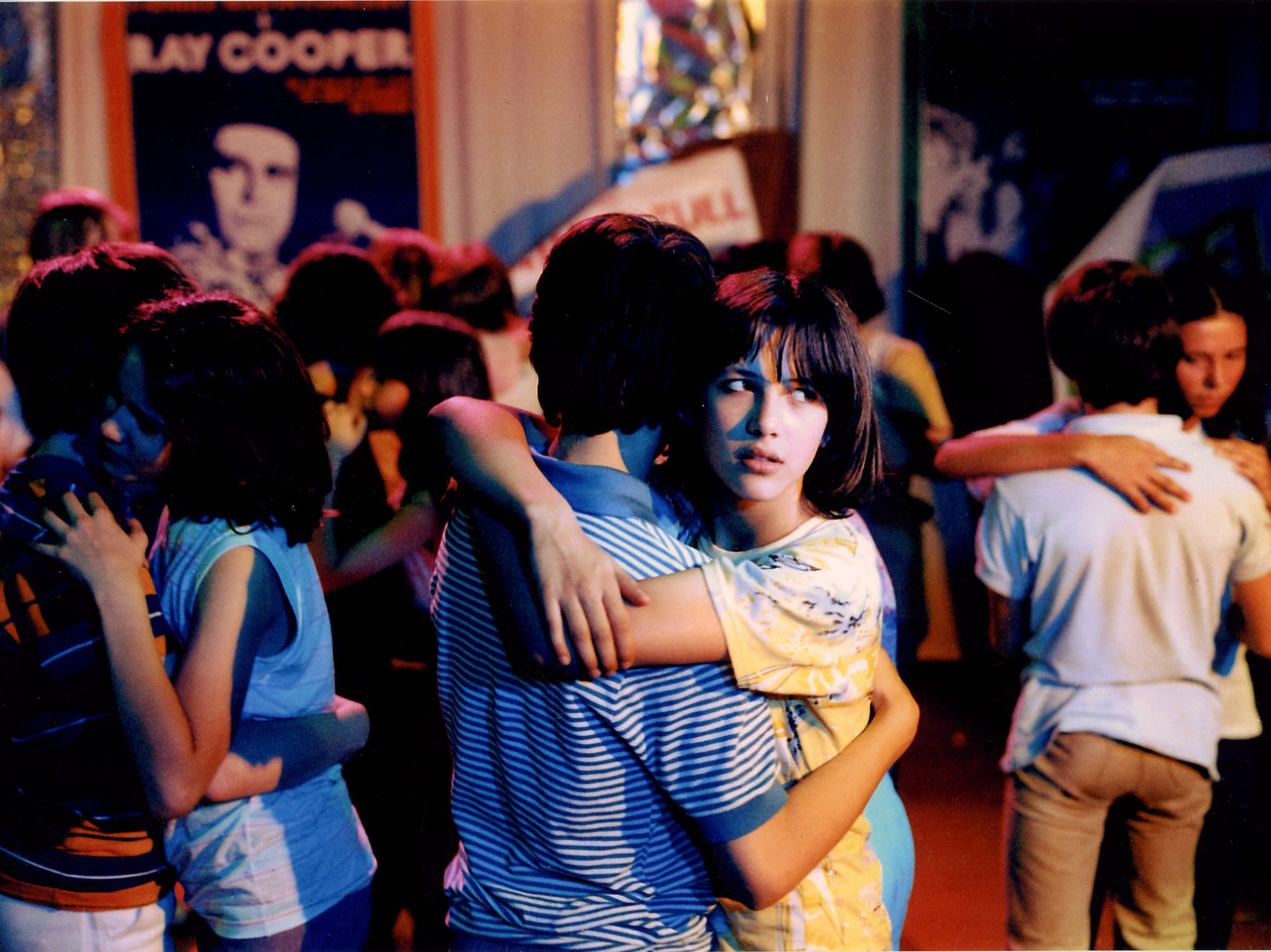 La Boum by Claude Pinoteau
Music by Vladimir Cosma

Vic is in love with one of her classmates, and to make her romantic daydreams a reality, she needs to make it to a house party, aka a "boum." But that means getting permission from her parents first…
Friday July 9 | Central Park & Online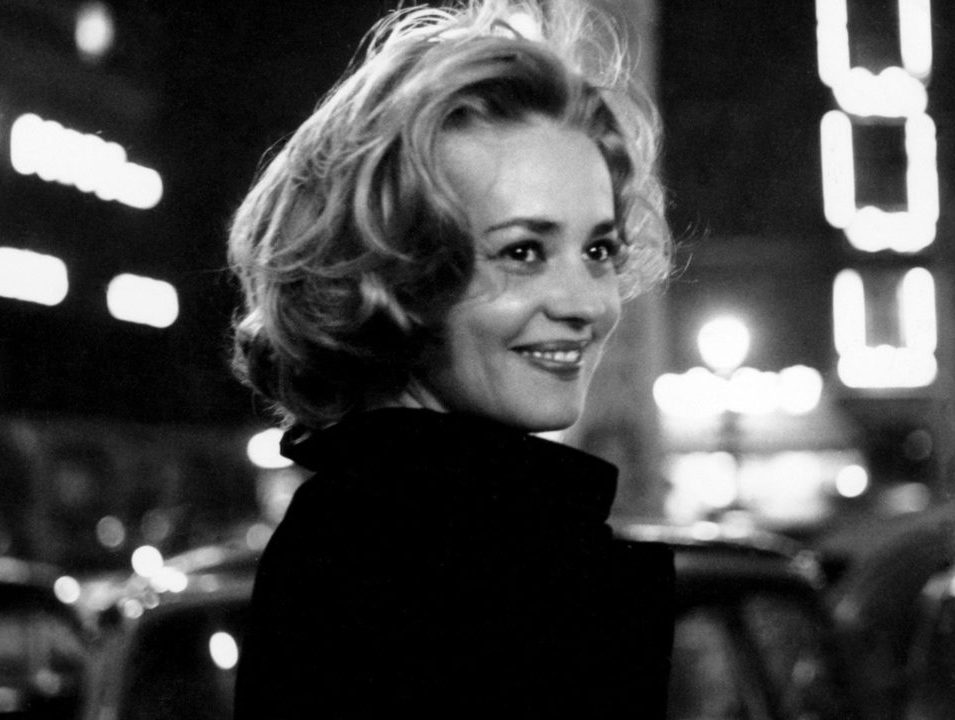 Elevator to the Gallows by Louis Malle
Music by Miles Davis
emme fatale Florence Carala and her lover Julien plan to murder her wealthy husband, and make it look like a suicide. But things don't go as planned… Louis Malle's feature debut with a legendary jazz score by Miles Davis!
Monday, July 12 | Online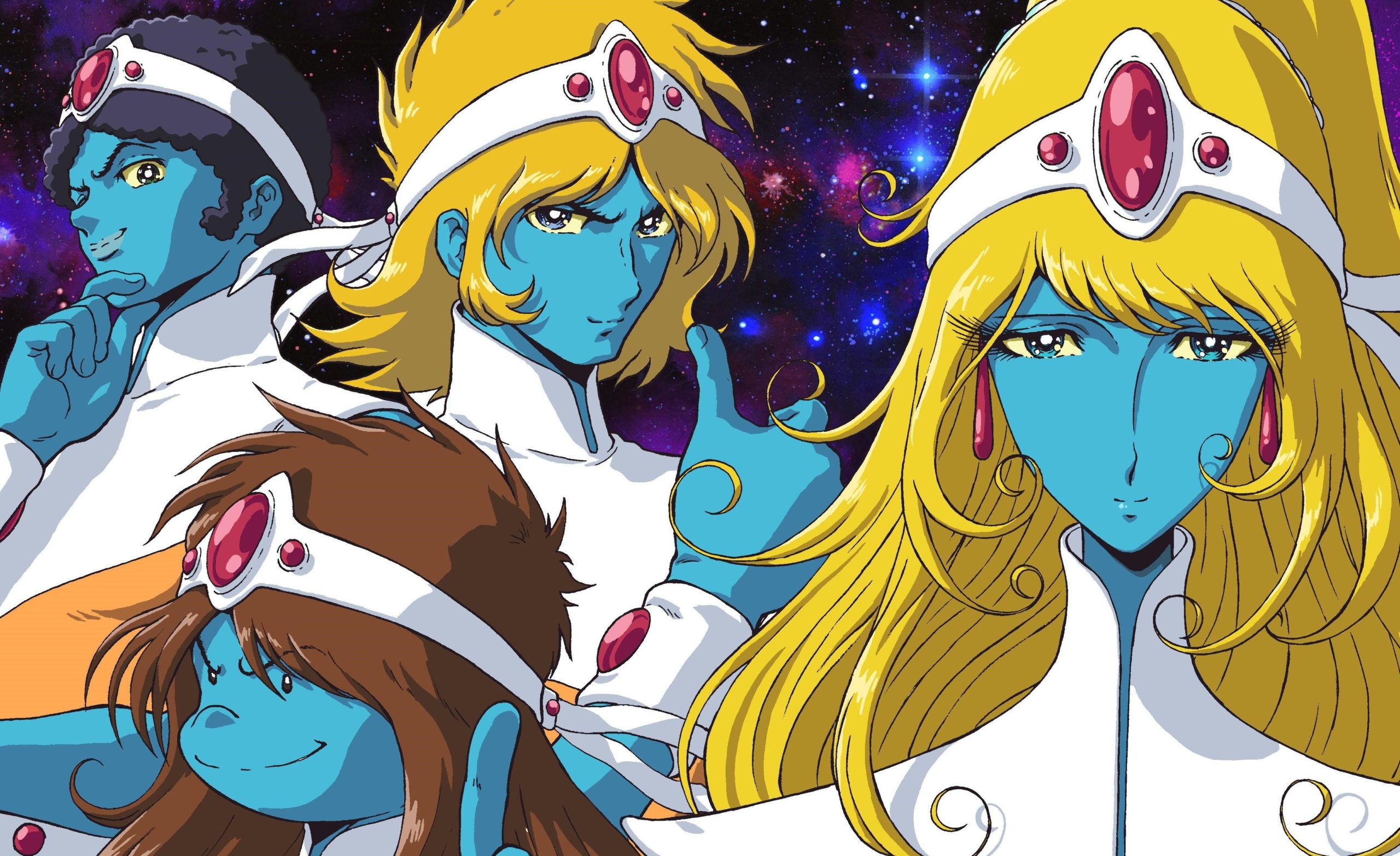 Interstella 5555: The 5tory of the 5ecret 5tar 5ystem by Leiji Matsumoto
Music by Daft Punk
An unscrupulous music executive and his lackey kidnap a blue-skinned alien techno band, rob them of their identities, pass them off as human, and foist them on an unsuspecting public on Earth. Daft Punk's music meets Leiji Matsumoto's designs!
Friday July 16 | Washington Square Park & Online
Chavela by Catherine Gund & Daresha Kyi
Music performed by Chavela Vargas
Chavela is a captivating look at the unconventional life of Chavela Vargas, whose passionate renditions of Mexican popular music and triumphant return to the stage late in life brought her international fame!
Monday July 19 | Online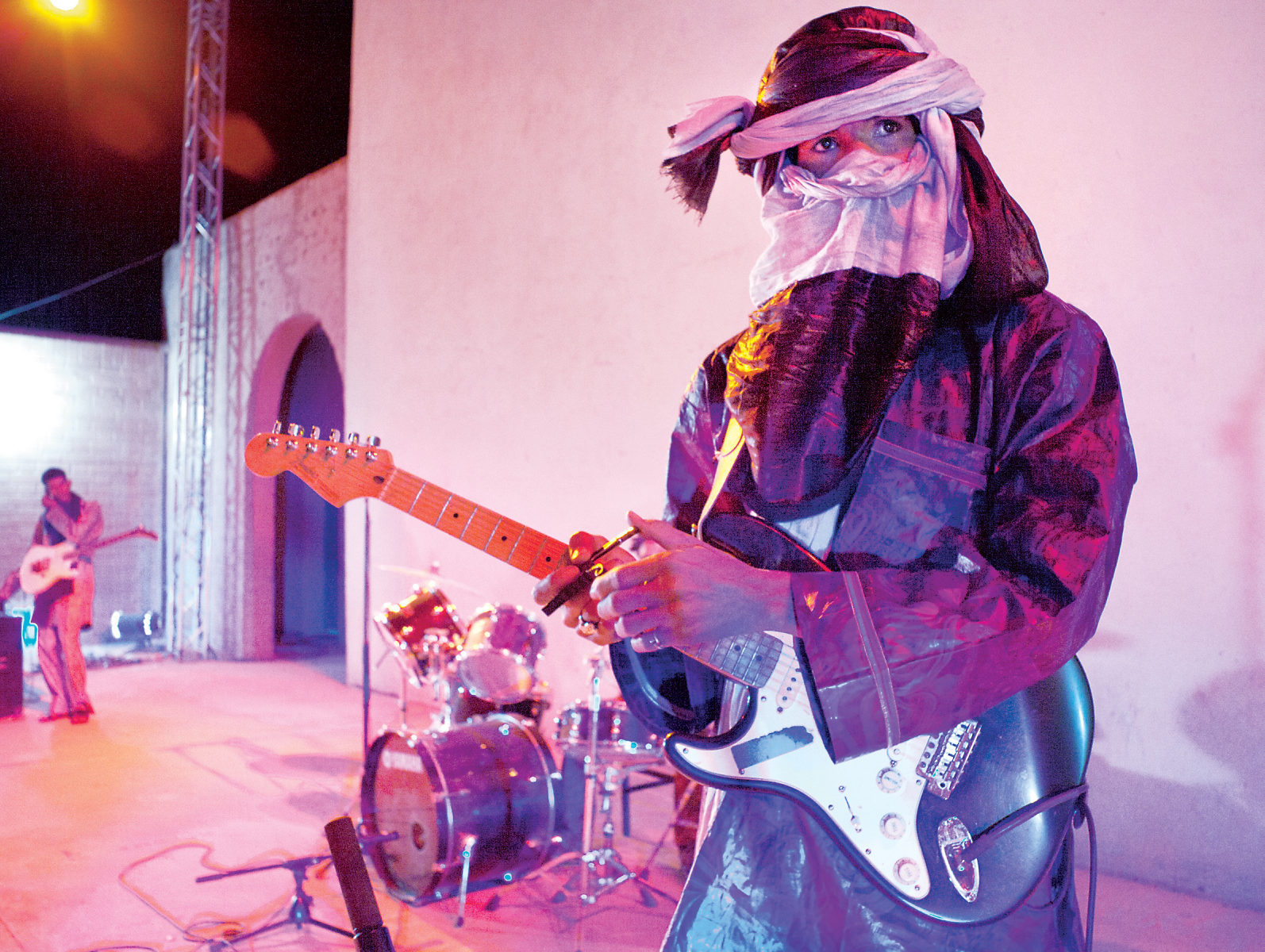 Akounak Tedalat Taha Tazoughai by Christopher Kirkley
Music by Mdou Moctar
The first ever Tuareg-language fictional film based on the legendary rock-u-drama "Purple Rain," with stunning musical performances from real-life musician Mdou Moctar.
Wednesday July 21 | Online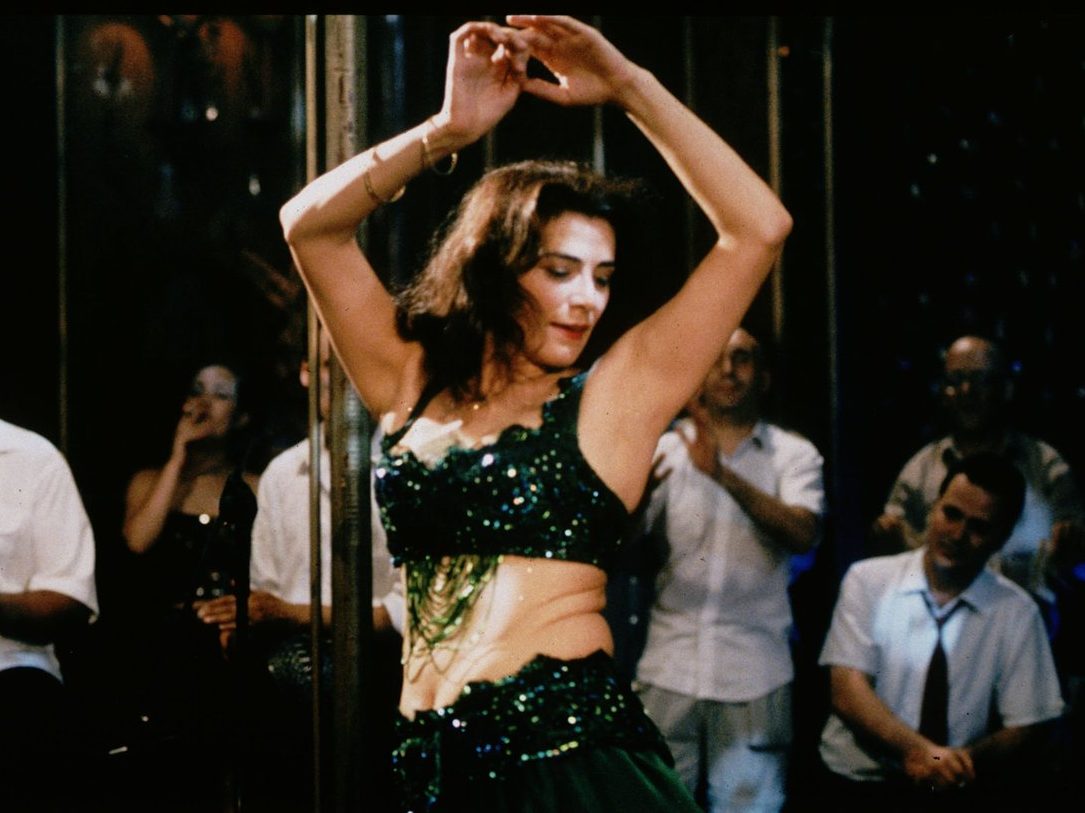 Satin Rouge by Raja Amari
Music by Nawfel El Manaa
While investigating a suspected affair between her headstrong teenaged daughter and a cabaret musician, young widow Lilia becomes drawn to the lively and hidden nightlife of sensuous belly dancers. An unlikely journey of self-discovery.
Friday July 23 | Seward Park & Online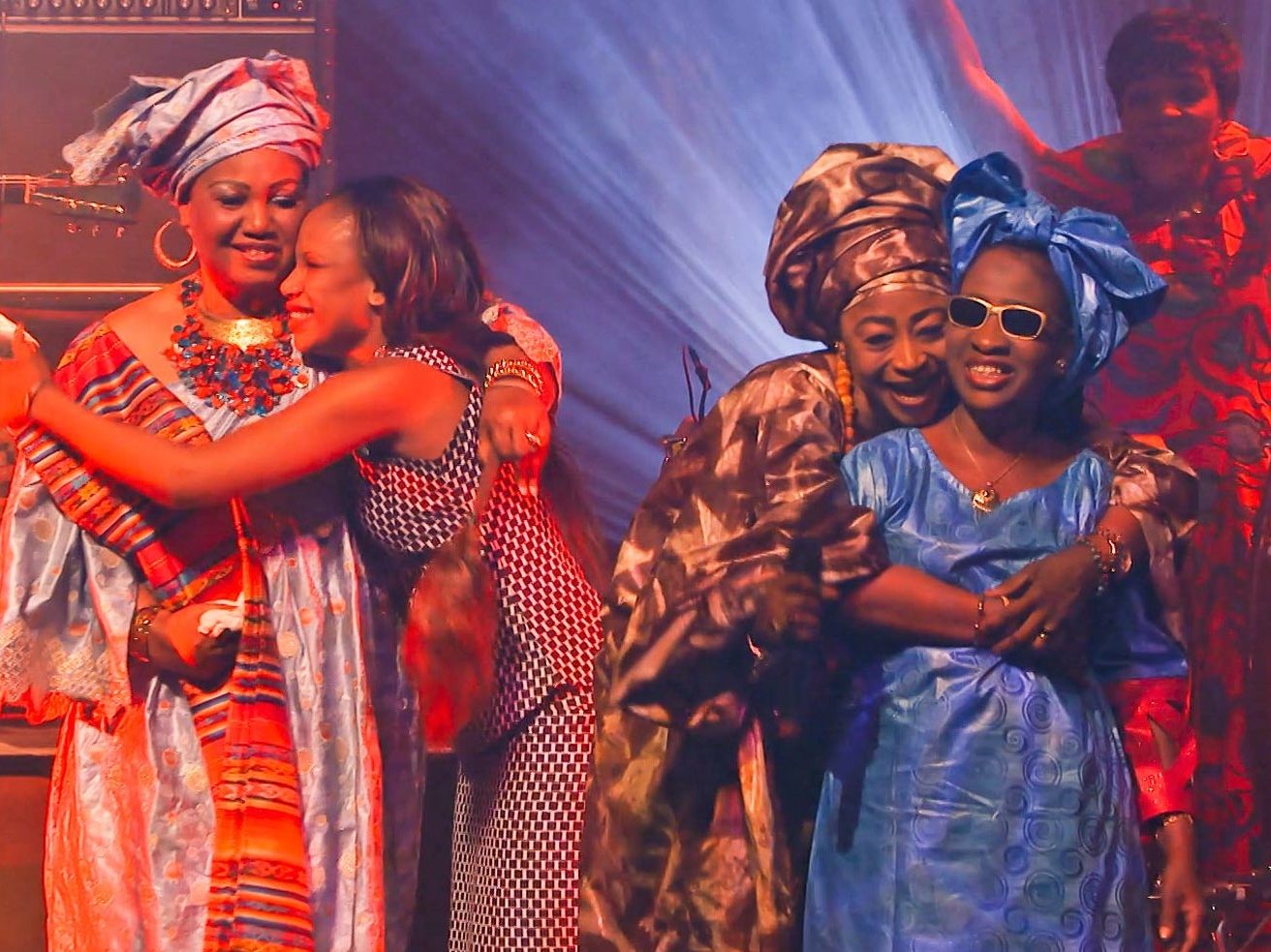 Concert: Les Amazones d'Afrique
Lineup: Amnaté Danté, Babani Koné, Doctor L, Joseph Palmer, Kandia Kouyaté, Llorenç Barcelo Rives, Mamadou Diakité, Mamani Keita, Maria Doumbia, Maria Koné, Rokia Koné
Les Amazones d'Afrique is a group that brings Malian women together around issues such as equality and freedom. With their powerful voices steeped in history and their instruments, they spread messages through music.
Monday July 26 | Online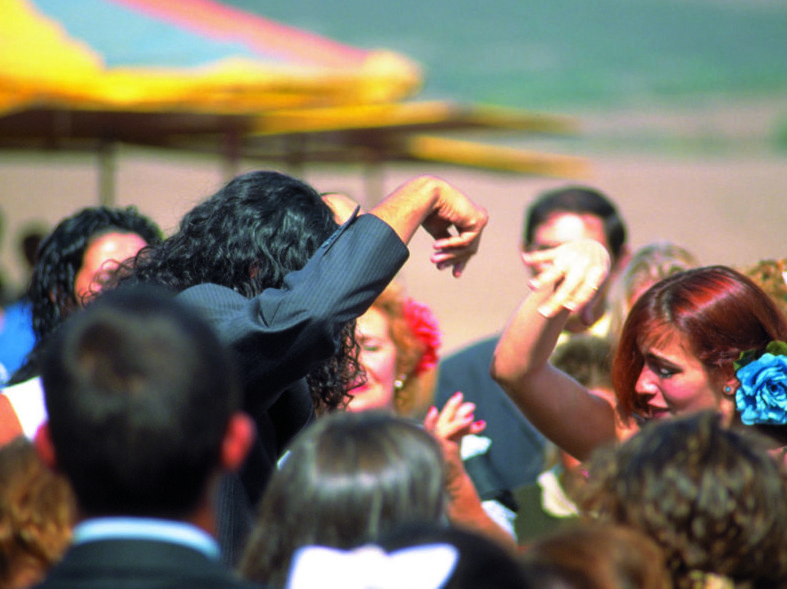 Vengo by Tony Gatlif
Music by Tomatito, Sheikh Ahmad Al Tuni, La Caita, Gritos de Guerra, Remedios Silva Pisa, La Paquera de Jerez
After his brother murders a member of a rival gypsy clan and goes into hiding, Caco becomes the figurehead of his "family," and tensions mount between the two clans… A majestic ode to the artistry of flamenco!
Wednesday July 28 | Online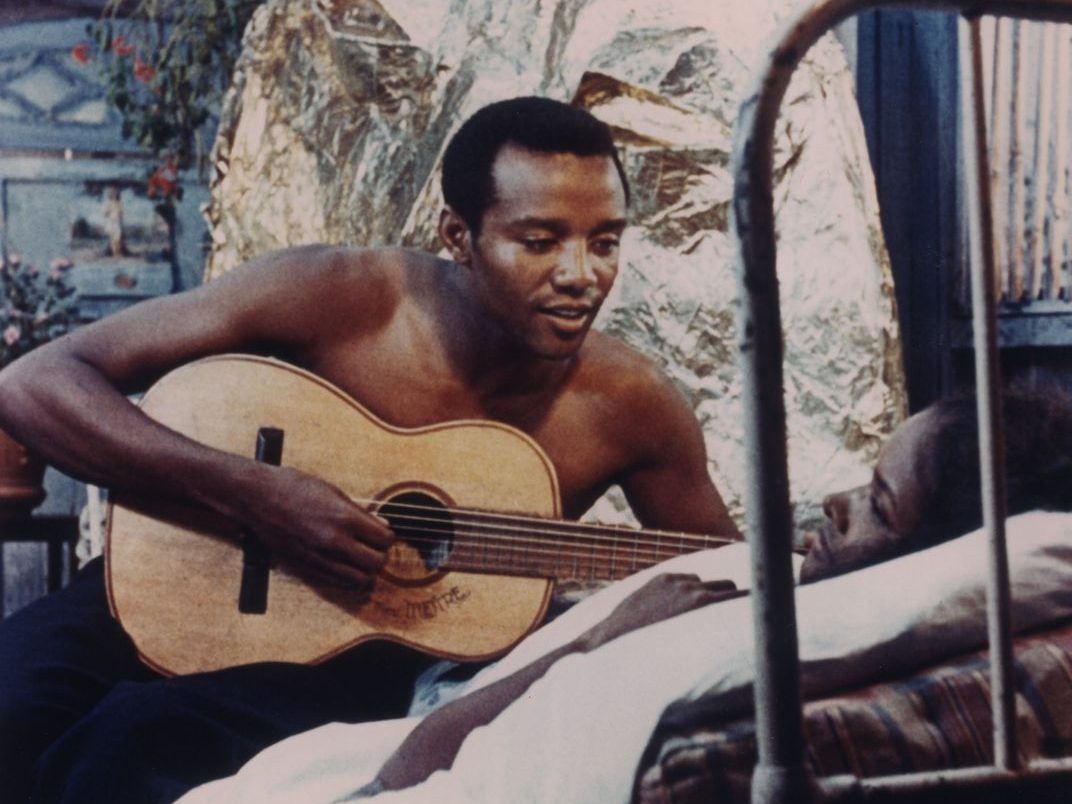 Black Orpheus by Marcel Camus
Music by Antonio Carlos Jobim & Luiz Bonfá
Young lovers Orfeu and Eurydice run through the favelas of Rio de Janeiro during Carnival, on the run from a hitman dressed like Death and Orfeu's vengeful fiancée Mira.
Friday July 30 | Riverside Park & Online
---
---
SPONSORS AND PARTNERS
The 13th edition of FILMS ON THE GREEN is a free hybrid French film festival, with screenings in New York City parks and online, and produced by the French Embassy, NYC Parks and FACE Foundation.
OFFICIAL SPONSORS : BNP Paribas and TV5 Monde
FESTIVAL FRIENDS: agnès b., Maman NYC, The Mexican Cultural Institute in New York, Qwest TV, The Washington Square Park Conservancy, Nora Coblence and Frederic C. Weiss.
PARTNERS: Cinema Tropical, the African Film Festival, Instituto Cervantes, Brasil SummerFest, and Summer on the Hudson.