Artists & Projects in the U.S.
Due to the COVID-19 pandemic, most of the following projects have been postponed until 2021.
Stay posted.
New work – Emmanuelle Huynh and Jocelyn Cottencin
Diverse Works, Houston TX
DiverseWorks is commissioning a new work by choreographer Emmanuelle Huynh and video-maker Jocelyn Cottencin. It will be developed through two on-site residencies in 2021 and then presented to the public. After New York and many other cities, as part of the series Portraits de Ville initiated by Huynh and Cottencin, both artists will observe and view urban territories of the city of Houston through gesture, movement, history and local architecture as well as through the stories of the inhabitants of Houston.
diverseworks.org
---
Put your heart under your feet …and walk
by Steven Cohen
FIAF – French Institute Alliance Française
Born out of the devastating loss of Elu, his partner and collaborator of over twenty years, is Steven Cohen's farewell ceremony, Put your heart under your feet …and walk. Through intricate staging, the artist journeys through grief, developing his own form of mourning in which he inscribes the memory of his departed love on his own flesh. This provocative piece pushes the limits on how art can render death and loss tangible.
fiaf.org
---
And so you see … our honorable blue sky and ever enduring sun… can only be consumed slice by slice… – Robyn Orlin
New York Live Arts, New York, NY

Created as a solo performance for Albert Ibokwe Khoza by Robyn Orlin "as a requiem for humanity," the work And so you see … our honourable blue sky and ever enduring sun… can only be consumed slice by slice … is a suggestive metamorphosis of Khoza's hybrid and playful body, caught somewhere between sin, decadence, and brilliance. Presented by New York Live Arts, it will be the first presentation of Robyn Orlin's work in New York.
newyorklivearts.org
---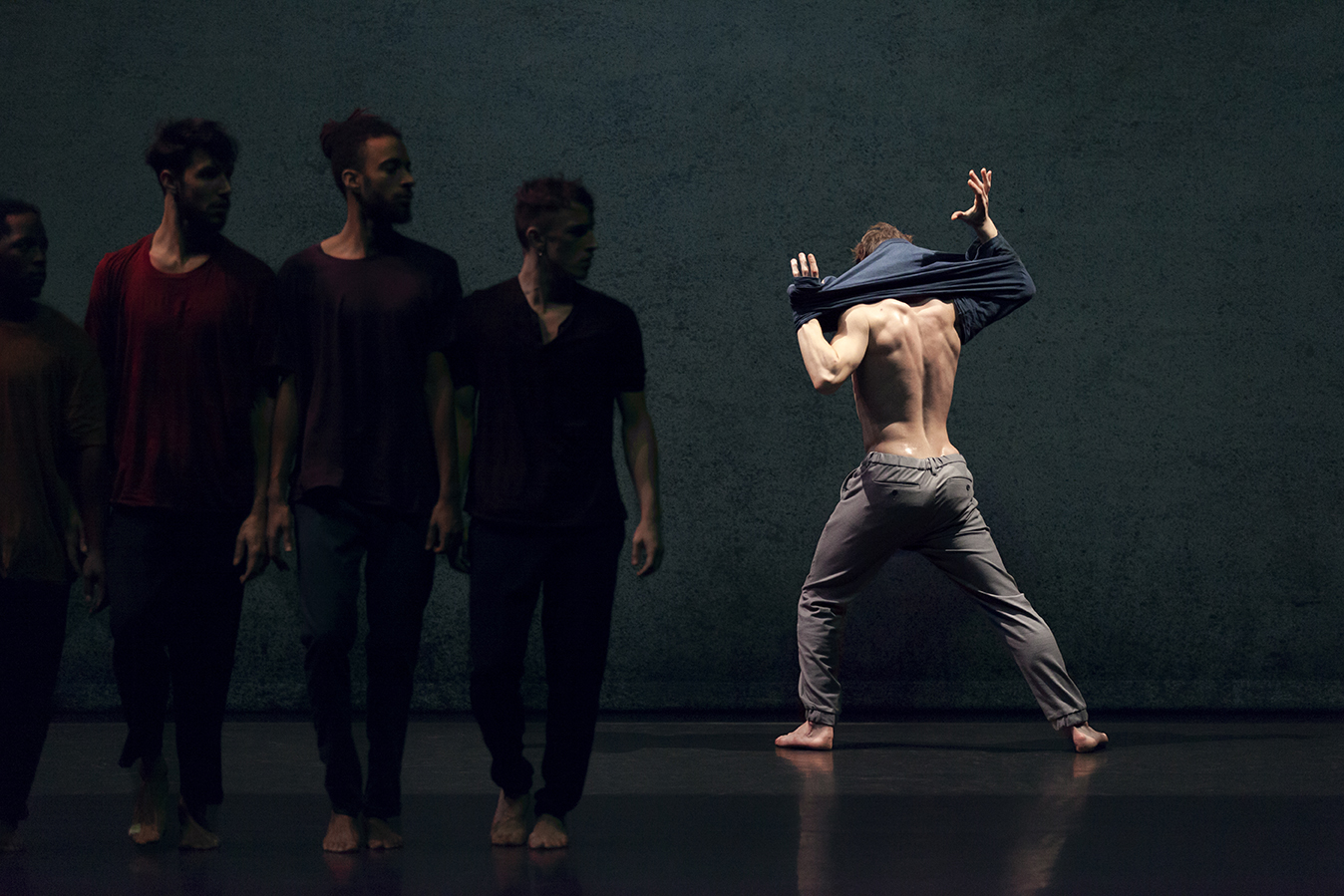 Näss by Compagnie Massala – Fouad Boussouf
US Tour
The Joyce Theater, New York, NY and Global Arts Live at Institute of Contemporary Art (ICA), Boston, MA
The Joyce Theater, New York, will present the United States debut of Compagnie Massala, featuring Näss (People), an original work for seven dancers, by Moroccan-born choreographer Fouad Boussouf over six performances. The company will then go to the Institute of Contemporary Art (ICA), Boston, presented by Global Arts Live, with two performances.
Inspired by the regional dances of Morocco — taskiwine and regada — as well as the mysticism of the Gnawa tradition, Näss explores contradictory physical states and affirms the fusion between the popular and urban aspects of hip hop by tracing their evolution up to the present day and using the rhythm that unites and moves bodies as language.
---
Crowd by Gisèle Vienne
Brooklyn Academy of Music, New York, NY
Brooklyn Academy of Music (BAM) will present the U.S. premiere of Crowd by French choreographer and director Gisèle Vienne as part of Next Wave. Vienne's dance piece is inspired by the Berlin club scene, exploring rave culture, community and conflict. Set to pulsing techno music, this rave takes place on a dirt- covered stage inhabited by fifteen young dancers in search of ecstatic moment through solo and group moments.
bam.org
---
Me Too, Galatae by Pol Pi
The Invisible Dog Art Center, Brooklyn, NY
With his new piece Me Too, Galatae, Brazilian-born choreographer Pol Pi reminds us of the symbolic violence contained in Ovid's fable. Behind the artist's attachment to his work (ref. Pygmalion), the passivity of Galatea is astonishing. At a time when the most retrograde thoughts are openly expressed in Brazil, Galatea serves as the starting point for a reflection on the idealization and formatting of the female body by the patriarchal gaze.
theinvisibledog.org
---
Wakatt by Serge Aimé Coulibaly / Faso Danse Théâtre
NYU Skirball, New York, NY
Burkinabé choreographer Serge Aimé Coulibaly will bring the North American Premiere of his latest production, Wakatt, to NYU Skirball planned during Spring 2021, as part of the movement series "Skirball Moves".
Performed by ten dancers and accompanied by three multi-instrumentalist musicians, including composer "Magic Malik" Mezzadri, Coulibaly's new piece Wakatt represents 'our time' and shows a struggle of bodies moving together for a common, open, and generous future.
nyuskirball.org
---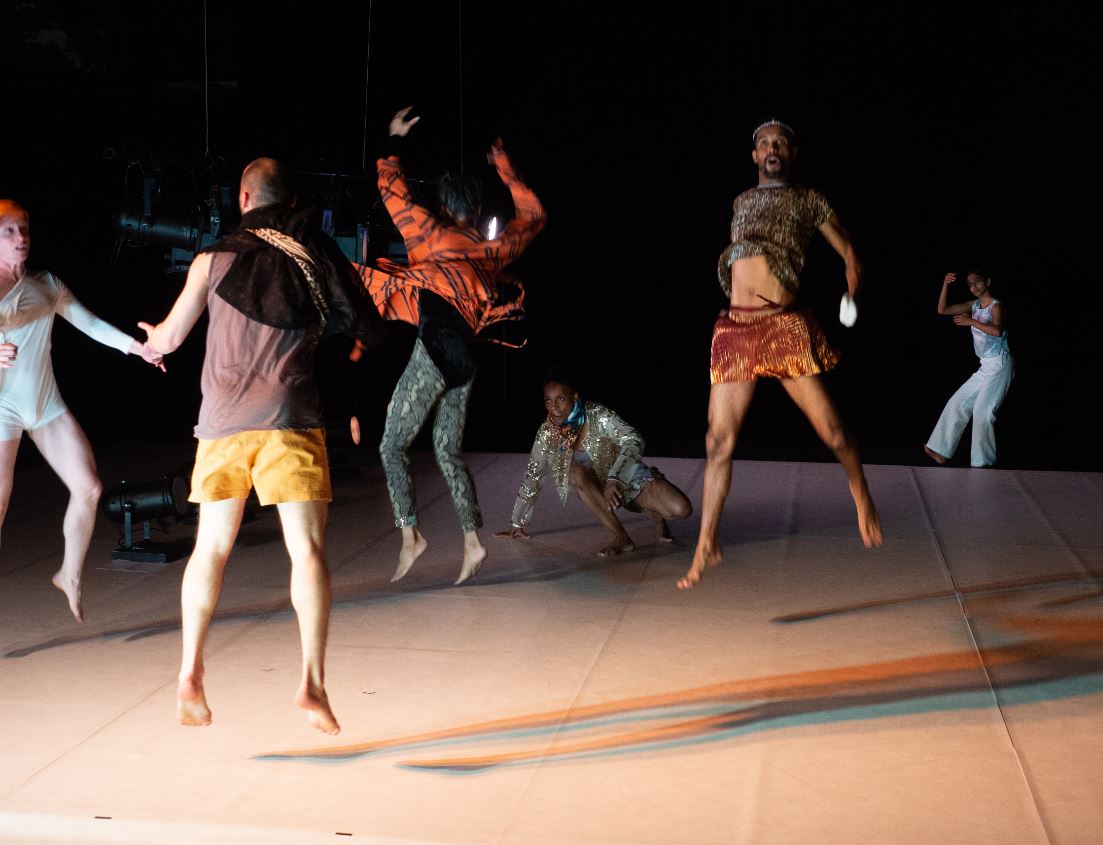 Moving Alter-natives by Anne Collod
Museum of Contemporary Art, Chicago, IL
Where is the line between cultural appropriation and celebration? How has the blurriness between these two concepts affected the legacy of American modern dance? The U.S. premiere of Anne Collod's new work, Moving alter-natives faithfully reprises solo and group pieces by choreographers Ruth St. Denis and Ted Shawn, key precursors of American modern dance. Through contemporary lenses of gender, post-colonialism, and cultural appropriation, and with a culturally and artistically diverse cast of international performers that includes Shantala Shivalingappa, Pol Pi, and Ghislaine Gau, Moving alter-natives examines multiple aspects of otherness embedded in the work of these dance icons.
mcachicago.org
---
Residence of Boris Charmatz and performance of A Bras Le Corps
Black Mountain College Museum and Arts Center, Asheville, NC
In summer 2021, renowned dancer and choreographer Boris Charmatz will visit North Carolina for a week-long research trip at the Black Mountain College Museum + Arts Center in Asheville. He will explore the archives of the experimental college (1933-1957) as well as the American Dance Festival in Durham and assess the two sites for a 2022 production. At each venue, Charmatz will be joined by his longtime collaborator Dimitri Chamblas, now the Dean of the School of Dance at CalArts, CA, to perform their famous duet À bras-le-corps.
blackmountaincollege.org
Artists & Projects in France
New Orleans Fever by Marie Houdin – Compagnie Engrenage[s]
New Orleans Fever is an artistic exchange between France and New Orleans led by French performer and choreographer Marie Houdin. Born from two research trips in New Orleans, the production will include three performers from the New Orleans street dance scene — Rodrick "Scubble" Davis, known as "Scubble, King of Footwork"; Terrylyn Dorsey, known as "Second Line Shorty"; and Jessica Donley, a dancer and instructor – as well as the Fonk Nola Brass Band, a 10-musician French brass band, and French performers.
engrenages.eu