Grants for Artistic Projects
---
William Klein:
YES; Photographs, Paintings, Films, 1948-2013
International Center of Photography, New York, NY
June 3 – September 12, 2022
Curated by David Campany
William Klein (born April 19, 1928) is an American-born French photographer and filmmaker noted for his ironic approach to both media and his extensive use of unusual photographic techniques in the context of photojournalism and fashion photography. On view from June 2 to September 10, 2022, William Klein: from the USA to the World, Photographs and Films 1948-2021 will be the first retrospective of Klein's oeuvre in the United States, interconnecting the various aspects of his achievement, charting his parallel developments in different media and contexts. Occupying the entirety of ICP's gallery space, the exhibition will feature nearly 300 artworks and ephemera tracing his work in abstraction and in various locales (namely New York, Rome, Tokyo, and Moscow), as well as his triumphs in fashion, and film.
William Klein is organized by ICP Managing Director of Programs, David Campany, who is working closely with Klein and his studio to develop the exhibition. Campany is an expert on Klein's work and has written the text for three of Klein's previous books: William Klein ABC (Tate 2012), Paintings Etc. (Contrasto 2012), and Black + Light (2015). Renowned for his engaging and rigorous writing, exhibitions and public speaking, Campany has worked worldwide with institutions including MoMA New York, Tate, Whitechapel Gallery London, Centre Pompidou (…). Accompanying the exhibition will be a richly illustrated 272-page catalogue published by Thames & Hudson and written by Campany, William Klein: From the USA to the World.
---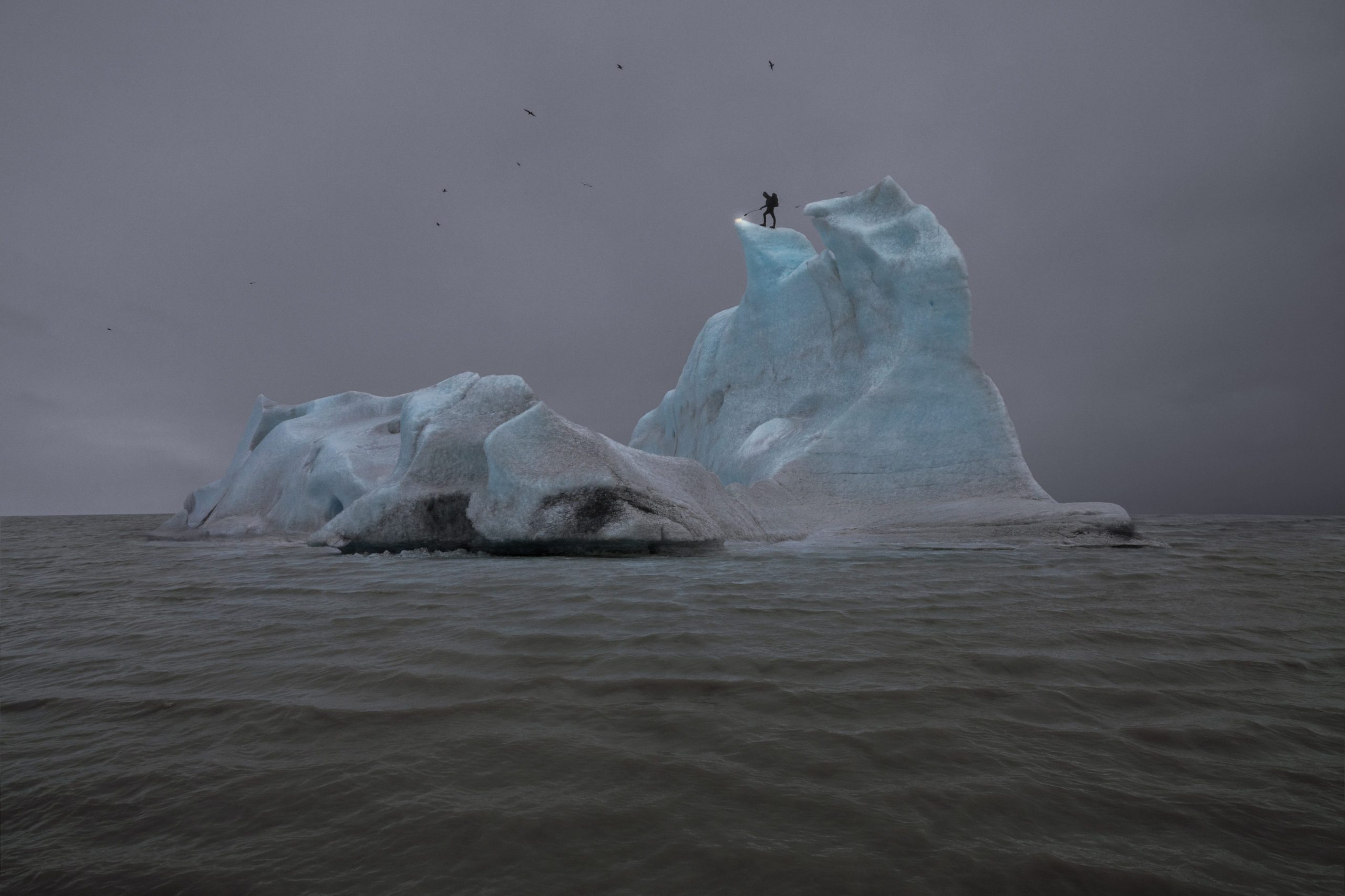 Erratic
Julian Charrière
San Francisco Museum of Modern Art, San Francisco, CA
August 6, 2022 – May 14, 2023
Curated by Rudolf Frieling
SFMOMA is thrilled to further expand Julian Charrière artistic practice he defines as a form of field research rooted in geology, biology, physics, history and archaeology. This timely exhibition will provide an emotionally charged and immersive space to address some of the most urgent environmental concerns of the 21st century: impacts of climate change, histories of extraction and other forms of human intervention in precarious environments.  
Charrière draws on ideas about ephemerality and addresses the fading of a modern world-vision that sought to free itself from natural constraints and its transformation in the age of Anthropocene. He negotiates an image of the world that we can no longer traverse as freely or carelessly, slowed by the density of unregulated carbon emissions that surround us. He considers ways to approach a culturally, historically, and politically charged geography through an attentiveness to both materials and historical or imaginary narratives. Bridging the realms of environmental science and cultural history in his practice, the artist works with a specific preoccupation in mind: "an increased belief in science cannot be achieved without a cultural parallel: there is a need for an art which helps to give sense to facts." 
The exhibition at SFMOMA will be a cinematic and sensory filled environment presenting five works across media that revolve around the artist's post-romantic constructs of glacial landscapes and poetic depiction of the movement of geological timescales and matter.
---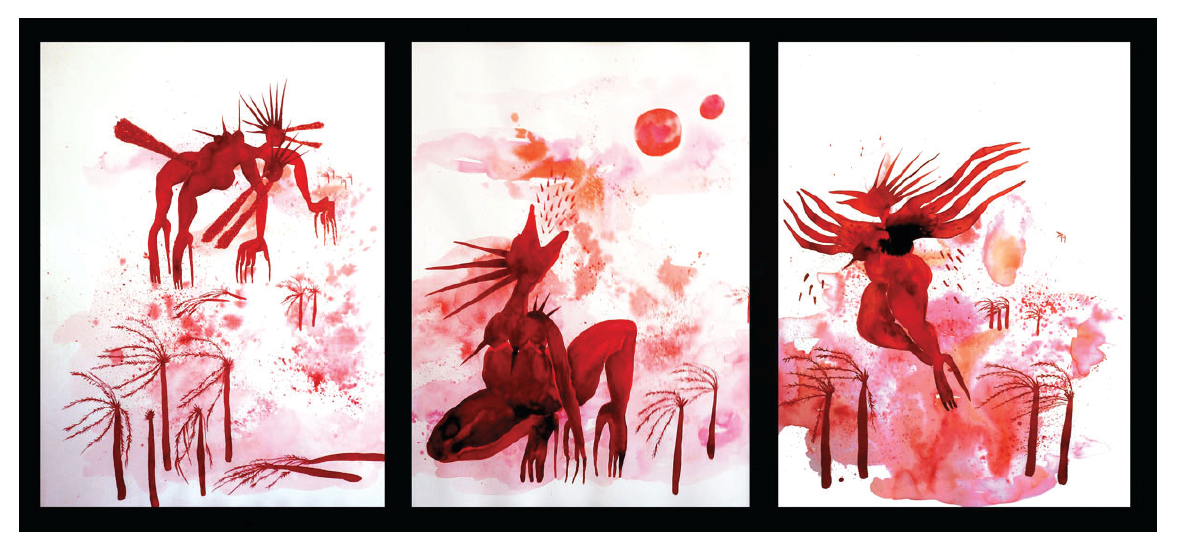 Tropical is Political: Caribbean Art Under the Visitor Economy Regime
Gwladys Gambie
Americas Society, New York, NY
September, 7 – december, 7 2022
Curated by Marina Reyes Franco
In Fall 2022, Americas Society will organize and present the exhibition Tropical is Political: Caribbean Art Under The Visitor Economy Regime, in collaboration with the Museo de Arte Contemporaneo de Puerto Rico.  
The term "visitor economy" refers to the economic activity by people who visit place; historically, Caribbean economies have transitioned form mono-cultures (particularly sugarcane) exported to North American and Europe to being receivers of visitors from the wealthiest countries. The show investigates the ideas of natural and fiscal paradise and the geographical coincidence of these concepts within the Caribbean region, where tourism and finance, which form the "visitor economy regime", shape a broad range of subjects, from economic policy to self-image and artistic production. The artists included in the exhibition come from several countries visited by the curator during her research, including Trinidad, Panama, The Bahamas, the Dominican Republic and Jamaica, as well as her native Puerto Rico.  
Marina Reyes Franco will curate the show, based on her research on the social environmental effects of the visitor economy. Tropical is Political will feature works by contemporary artists from several Caribbean islands, including Gwladys Gambie from Martinique, as well as Allora & Calzadilla Carolina Caycedo, Sofia Muriente, abigail Hadeed, Joiri Minaya, José Morban, Dave Yiyo Tirado, and Oneika Russel, among others.
---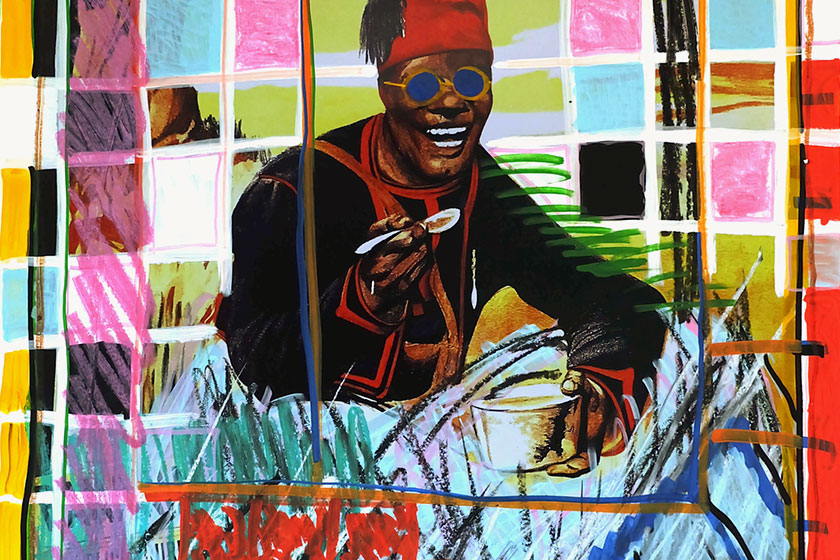 Poetics of Selfhood (Poétique De L'Ipséité)
Gwladys Gambie, Tabita Rezaire, Jérémie Priam
Acadiana Center for the Arts – Lafayette, LA
September 10, 2022 – December 10, 2022
Curated by Audry Liseron-Monfils, Eléna-Lou Arnoux, Éline Gourgues
Poetics of Selfhood is an exhibition that focuses on the French African Diaspora sculpted by a team of curators who will create a living thesis of presentation from contemporary theories on identity — particularly the "tout monde" concept developed by the Martinican writer and philosopher Édouard Glissant. In doing so, the exhibition seeks to integrate the Creole world into the appreciation of our larger "world". An exhibition problematizing this question seeks to be inclusive by shaping a nuanced understanding and reimagining the notions of Créolité and other Francophone African identities, offering a global invitation to the local.  
Through an exchange of ideas and theories centered on contemporary postcolonial identity, the team of curators for this exhibition presents a selection of artists who have shaped a nuanced understanding of their own heritage and experience. In doing so, these makers and intellectuals rethink simplified views of French African and French Caribbean heritage. This exhibition will allow the selected artists to take a lead in shaping this identity.  
This exhibition will present an exhibition that reinforces and strengthens the relationship between a variety of Francophone locations, including but not limited to Louisiana, French Caribbean Countries and Islands, France, and French West Africa. It will showcase the work of four French artists, of both established and emerging status, to show work in the United States alongside two artists based in Louisiana who are of Francophone/Creole heritage. In exchange the exhibition will travel to Martinique and other Francophone sister cities.
---
Colors of grey, 58th Carnegie International
Thu Van Tran
58th Carnegie International
Presented by Carnegie Museum of Art, Pittsburgh, PA
September 24, 2022 – April 2, 2023
Curated by Sohrab Mohebbi
Born in 1979 in Ho Chi Minh City, Vietnam, Tran and her family fled to France, her current home country, in 1981. She studied at the Glasgow School of Art with a focus on environmental art and continued her education at the École Nationale Supérieure des Beaux-Arts. She was nominated for the Marcel Duchamp Prize in 2018. Her substantial body of work includes drawings, paintings, photographs, films, and sculpture, which she often brings together in multimedia installations and exhibitions that address Vietnam's postcolonial history with France and the United States and related issues of contamination, identity, language, and memory through the materials of art.  
For CI58, Tran will bring these considerations into focus in a series of 10 large-scale frescos that will be painted directly on the walls of Carnegie Museum of Art's Hall of Sculpture balcony. Opened to the public in 1907, the two-story Hall reflects the interior of the Parthenon and is built with marble from the same quarry used to construct the original building on the Acropolis in Athens.  
  Building on her original Colors of grey series, Tran will create her work using the six colors of the socalled "Rainbow Herbicides," the codename for the chemical agents sprayed by U.S. military forces on more than 4.5 million acres of forests, rivers, canals, rice paddies, and farmlands during the Vietnam War. Although Agent Orange is the most widely known of these chemicals, it was combined with Agents White, Pink, Green, Blue, and Purple to form a lethal weapon that impacted the people of Vietnam and their land for generations. Moving beyond the materiality of paint, Tran sees her creation as a work of language. By calling attention to the dichotomy of the word "rainbow," which, in this context, is both a natural wonder and a human-made horror, the six colors she uses "become the conceptual base of shapes she deploys in the image of the real, experienced contamination—that of a destroyed land". 
---
Forecast Form : Art in the Caribbean Diaspora, 1990s to Today
Julien Creuzet
Museum of Contemporary Art, Chicago, IL
November 19, 2022 – April 23, 2023
Curated by Carla Acevedo Yates
Forecast Form is a group exhibition that features artists who center formal concerns in their work using the concept of diaspora to reimagine formal mechanics that speak to identity, history, and geography. It proposes the Caribbean as a space of continuous exchanges that forecasts what is to come, while being grounded in the histories that inform the present. The exhibition includes works by an intergenerational group of established and emerging artists living and working in the United States, Puerto Rico, Canada, Great Britain, France, the expanded Caribbean Basin, and the island nations of the Caribbean. The show will serve 150,000 local, regional, and national visitors and participants. 
 Julien Creuzet (b. Le Blanc-Mesnil, lives and works in Paris) is a French-Caribbean conceptual artist, and a recent finalist for the Prix Marcel Duchamp, whose work will be included in Forecast Form. His work references the fraught colonial histories between France and Martinique and is shaped by the French-Caribbean intellectual tradition and négritude movement, including Franz Fanon, Édouard Glissant, and Patrick Chamoiseau. Within the context of Forecast Form, Creuzet's work is of utmost importance, as it introduces French Caribbean thought and art history within the context of a US-based exhibition that focuses on Caribbean diaspora. 
 Through the work of approximately forty artists whose work inhabits multiple geographies, temporalities, and art histories, Forecast Form, analyzes how artistic form continuously reconfigures relationships between place, identity, and representation. This project is a response to a lineage of exhibition-making in and about the Caribbean. Forecast Form does not attempt to represent, define, or explain the diverse colonial histories of the Caribbean. Instead, it considers formal and conceptual affinities among a selection of artworks that enact the complexities of diasporic experiences.
---
Both Sides of the River
Sara Favriau, Marcos Avila Forero
Duke Hall Gallery of Fine Art, James Madison University
Harrisonburg, VA
January 31 – March 22 ,2023
Curated by Beth Hinderliter
Drawing on the importance of river ecologies as a dynamic site where land and water meet, this exhibition and its public programs ask us to think together about water as a connective resource. Both liquid and land, riverbanks are corridors that connect vast and biodiverse spaces. Bringing together artists from varying backgrounds and diverse perspectives, Both Sides of the River seeks to foster conversation on the relation of art and ecology. As a liminal space of meeting and transition, the riverbank, as a metaphor, asks us to consider the ongoing harms of the extractive colonial project while speculating on new collective futures. Artwork in Both Sides of the River address climate crises, decolonial ecology, race and environmental racism, as well as interspecies relations and kinship.  
While some artists are informed by engagement with specific sites, others take a broad, poetic view. In the video Atrato (2014), French artist Marcos Ávila Forero considers the Atrato river in Columbia as a path of trade and migration, but also as a corridor of violence and armed conflict. In the act of carving a canoe out of a living tree and then sailing it, Paris-based artist Sara Favriau offers a message of the symbolic power of land and water as life-giving and sustaining. Trinidadian artist Nicole Awai meditates on the generative state of being in ecological, societal, economic flux in her installation, Persistent Resistance of the Liquid Land. Amalie Smith's video Clay Theory draws on chemist Graham Cairns-Smith's theory of the beginning of life originating with the interaction of clay molecules; a theory also known as the crystalsas-genes hypothesis. US based artist Greg Stewart, who works in the collective "Kosmolgym", creates works that challenge visitors to encounter others (human/animal, plant, mineral, institution) and understand them in physical relationships to global systems.  
---
Spaces of the Mind
Pierre Charpin
The Isamu Noguchi Foundation and Garden Museum, Queens, NY
August 23, 2023– January 14, 2024
Curated by Dakin Hart
Curated by the Museum's senior curator, Dakin Hart, Spaces of the Mind will consist of four projects that will be installed in and around Area 3, a large first-floor gallery that features a permanent installation of Noguchi's large stone sculptures. Area 3 is at the heart of the Noguchi Museum's core permanent installation. The gallery contains work Noguchi and allows visitors to walk through and experience the artwork as topographical elements within the room. At the same time, Noguchi often considered each individual sculpture to be a miniature landscape of its own. Spaces of the Mind will explore this dualism—that artworks are both self-contained and representative of a greater world—by presenting four small spaces that act as portals to somewhere else.  
A central element of the exhibition will be Walls of Pierre Charpin's Studio by Pierre Charpin (b. 1962), a French designer and visual artist based in Paris. For the exhibition, he will install a version of his studio walls within one of the Museum's galleries, including meaningful objects he has held onto for decades, new items that have inspired him, and his own sketches and projects. In this way, Walls of Pierre Charpin's Studio will function as a site-specific installation that represents a simulation of Charpin's own rich thought process, giving visitors a chance to enter his studio and, by extension, his brain. 
Other artworks in the exhibition will also serve to show how small physical spaces can reflect an expansive space within an artist's mind.
Contact
Olivier Le Falher
Program Officer, Visual Arts, Design, Architecture
visualarts@face-foundation.org